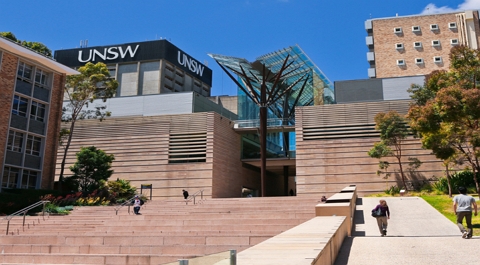 The University of New South Wales (UNSW) offers a range of scholarships and awards to all categories of students to aid their studies while in the institution. With the bouquet of UNSW Scholarships and Awards available, you can find a scholarship that rewards your ambition and supports your future. Whether you're a domestic or international student, you will find a scholarship that will help you reach your full potential.
Scholarship Description
With the UNSW Scholarships and Awards for Academic Achievement, students from all around the world can find the support they need to succeed. The scholarships aren't just based on your grades – UNSW values leadership skills, extracurricular interests and your passion to study with the institution. The globally recognised UNSW Scholarships and Awards provides financial support, recognises your academic excellence and help you realise your full potential. If you have ambition – go for it
We encourage that you explore and to apply for all scholarships that you meet the eligibility criteria for.
Award Value
The scholarship values differ according to student category and scholarship type.
See Also:  Australia Awards Scholarships (Fully Funded)
Scholarship Level and Area of Study
Undergraduate and Postgraduate studies in any discipline.
Place of Study
University of New South Wales, Sydney, Australia.
Scholarships for domestic students
Academic Achievement Award
Equity Scholarships
Scientia Scholarship
UNSW Co-op Program
Rural and Regional Enterprise Scholarships Program
Scholarships for international students
International Scientia Coursework Scholarship
Australia's Global Award
India Future of Change Scholarship
UNSW Global Academic Award
International Student Award
Eligibility Criteria
The eligibility criteria also differ according to scholarship type. Please explore the scholarship site to understand each of the UNSW Scholarships and Awards eligibilities that suits you.
Also Check:  European Master in Migration and Intercultural Relations Scholarships
Application Procedure
How to apply: Before applying for the UNSW Scholarships and Awards for Academic Achievement, explore the full portfolio of scholarships to find the right one for you. Take note of eligibility criteria and application instructions. Some scholarships require you to submit an additional application via the scholarships website or the application can be automatic with your university application.
Then take these steps to apply:
Step 1: Search out what scholarship opportunities are on offer.
Step 2: Register by creating an account on the Scholarships website.
Step 3: Apply by preparing your online application including the required documentation.
Step 4: Submit your completed application by the deadline.