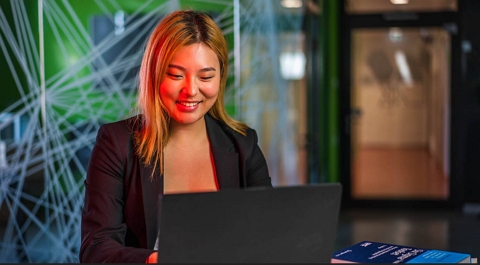 The University of Edinburgh Global Online Learning Masters Scholarships is open to students across academic disciplines around the World who wish to pursue a higher degree at a reputable institution from the comfort of their home country. The award covers tuition fees for the duration of the programme. Interested candidates should apply before the deadline.
Scholarship Details
The University of Edinburgh is one of the world's top universities and the entrepreneurial and cross-disciplinary culture attracts students and provide them with the best environment suitable for learning and research.
The University of Edinburgh offers Masters scholarships for eligible part-time distance learning Masters programmes for people in the developing regions of the World seeking financial aids.
See Also: IASH Postdoctoral Fellowships and Bursaries at Edinburgh University, UK
Award Benefits
Each scholarship will cover full tuition fees and will be tenable for the normal duration of the programme of study.
Eligibility Criteria
To be eligible for University of Edinburgh Global Online Learning Masters Scholarships, candidates must meet the following criteria:
Scholarships will be available for students commencing any online part-time learning Masters programme offered by the University in session 2023-2024.
Applicants must be nationals and residents of the following countries: (See here)
Eligible countries for this scholarship are based on the categories 'Least Developed Countries', 'Other low income Countries' and 'Lower Middle Income Countries' as stated by the Organisation for Economic Corporation and Development Assistance Committee (Full list)
Applicants should already have been offered a place at the University of Edinburgh and should have firmly accepted that offer or be intending to do so.
Applicants will be asked to provide a personal statement which includes: (a) the specific elements of this programme that attracted you to the University of Edinburgh; (b) confirm how successful completion of this programme will benefit your career and personal development and (c) how this will enable you to contribute to your community/region or country?
Scholarship will be awarded on the basis of academic merit and the strength of a personal statement. Priority will be given to those who have not had the opportunity to study at masters level previously.
Check Also: Kirby Laing Scholarships at Edinburgh University, UK
Application Procedure
In order to gain access to the scholarship application system, applicants must have applied for admission to the University of Edinburgh.
The online scholarship application form is located in EUCLID and can be accessed via MyEd web based information portal at https://www.myed.ed.ac.uk.
Submission Deadline: June 5.