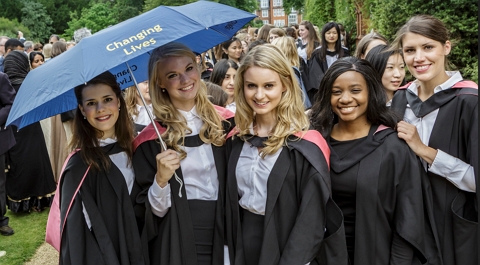 Applications for the University of Cambridge International Students Scholarship are hereby invited from qualified postgraduates who wish to enrol in a degree study program at the institution. The awardees are to receive financial aids towards their learning and living. Interested applicants are encouraged to opt in before the deadline.
Scholarship Details
Every year, Newnham offers scholarships for students about to register for an M.Phil or Ph.D. These scholarships are normally match-funded with other bodies, including the Cambridge Trust and Faculty funding, to make up the full scholarship.
The University of Cambridge Newnham College offers numerous scholarships to high performance candidates in the following program:
The Allan & Nesta Ferguson Scholarship
Cambridge Australia Studentship
Dorothy Whitelock Studentship
Hilda Richardson Scholarship
Laing Developing Countries Graduate Scholarship
Margaret Anstee Scholarship
Mary Anne Ewart Scholarship
Menca de Leoni Scholarship
Onora O'Neill Scholarship
Pelham Roberts Scholarship
Rhoda M. Dorsey Scholarship
Royalton Kisch Scholarship
Award Value
The amount awarded is up to £12,000 for each successful candidate.
Level and Area of Study
These scholarships are available to new students studying towards an M.Phil or Ph.D in any subject.
Place of Study
The program will be held at the Newnham College of University of Cambridge in United Kingdom.
Eligibility Criteria
To be considered for the University of Cambridge International Students Scholarship, applicants must meet the following criteria:
Be an international student.
Enrol in full-time mode of study.
Register for M. Phil or PhD Program.
Hold First Degree in relevant field of study.
Possess proof of English Language proficiency.
Students who choose Newnham College as their first or second choice will be given priority
See Also: Harding Distinguished Scholars Programme at the University of Cambridge, UK
Application Procedure
Students applying for a scholarship must indicate on their Postgraduate Admissions application form that they wish to be considered for Cambridge Scholarships in order to be eligible for Newnham scholarships. Scholarships are awarded between April and July.
Submission Deadline: Unspecified