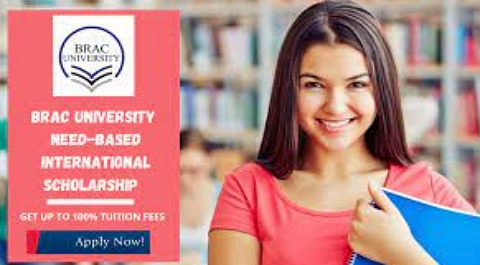 Applications are hereby invited from international undergraduate and postgraduate students with great academic excellence for the BRAC University Scholarship. The awardees are to receive full tuition fee waiver including other benefits. Application for this offer is ongoing.
Scholarship Details
The awarded BRAC University Scholarship will be applicable for the semester for which the application is made. However, tuition fee waiver is not awarded on retake/repeat subject(s). If a student is eligible for more than one category of Scholarship/Financial Aid, only the higher one will be applicable.
Check Also: CMIC Master's Scholarships at Victoria University of Wellington, New Zealand
Award Benefits
100% tuition and other fees (semester fees, lab fees, library etc.) waiver with food and accommodation is awarded to economically disadvantaged but meritorious students.
Level and Areas of Study
The offer is for both undergraduate and postgraduate degree programs in various study fields.
Place of Study
The scholarship opportunity is at BRAC University in Bangladesh.
Eligibility Criteria
Candidates for the BRAC University Scholarship are required to meet the following conditions:
The award is available for Undergraduate and Postgraduate Programs in the eligible courses offered by the institution.
Students must be enrolling in full time study in the semester/year for which the scholarship is awarded.
Excellence in written English and oral communication skills.
Applicants are required to provide proof of meeting the University of Bristol's minimum English language proficiency requirements.
Candidates must be highly motivated, be of good conduct, and able to work independently in an organized manner, and have good interpersonal and communication skills.
See Also: Swedish Defence University Scholarship
Application Procedure
Interested and qualified applicants are advised to seek admission into the undergraduate/postgraduate degree program at the university. Download and fill the application forms and forward them to the Relationship Management Office (RMO), BRAC University.
Submission Deadline: Ongoing