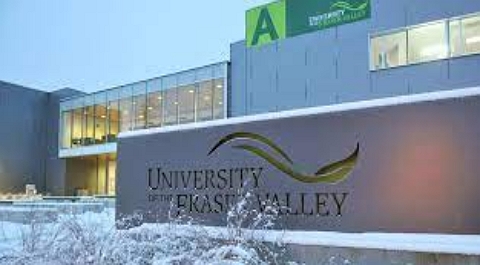 The UFV International Excellence Entrance Scholarship Program is open to foreign students with outstanding academic credentials who wish to study in Canada at a renowned learning institution. Each awardee is to receive a renewable $5,000 per year up to four years. Eligible candidates should send forward their applications.
Scholarship Details
University of the Fraser valley (UFV) is a Government of Canada designated learning institution with approval to host international students. Every year, it welcomes over 800 new students from countries around the World. UFV rewards academic excellence of students by awarding many entrance scholarships each year.
See Also: Top-Paid Scholarships in Canada for International Students
Award Value
The amount offered per recipient is CAD $20,000 ($5,000 per year for four years). The awards are renewable on the basis of academic performances.
Level and Areas of Study
The opportunity is for undergraduate and postgraduate studies across many disciplines.
Place of Study
The scholarship program will be held at University of the Fraser Valley in Canada.
Eligibility Criteria
To be considered for the UFV International Excellence Entrance Scholarship, applicants must meet the following criteria:
Applicants must be enrolled in a degree program at University of the Fraser Valley.
Applicants must hold relevant academic qualifications for admission into a degree program at UFV.
Applicants must show commitment and be willing to comply with the rules and regulations governing the conduct of students in the institution.
Applicants with excellent academic results (minimum overall GPA of 3.5) will be given priority.
Applicants must possess strong communication and leadership skills.
Check Also: McMaster University Undergraduate Scholarships in Canada.
Application Procedure
Eligible applicants for the UFV International Scholarship Program are required to apply online through the official website.
The scholarship is only available to outstanding foreign students who have applied to a degree program at UFV.
Submission Deadline: Automatic on admission yearly.