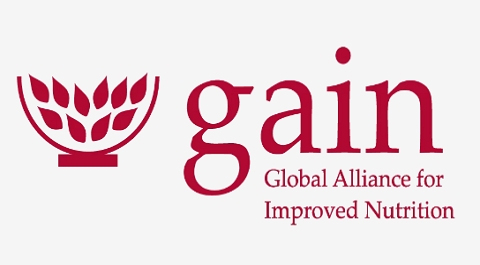 The Global Alliance for Improved Nutrition (GAIN) welcomes applications from Innovative Agribusinesses and Civil Society which are leveraging technology to deliver more and nutritious food for the GAIN Agribusiness Innovation Challenge. The top 4 winners stand to receive prizes valued up to N2,000,000 in equity.
Challenge Description
The Global Alliance for Improved Nutrition (GAIN), a Swiss-based foundation, launched at the United Nations in 2002 to tackle the human suffering caused by malnutrition. Working with governments, businesses and civil society, GAIN, which aims to transform food systems so that they deliver more nutritious foods for all people, especially the most vulnerable, the GAIN Agribusiness Innovation Challenge is an approach to support the holistic development of Nigeria's Agricultural sector. The project aims to help develop businesses leveraging technology, provide technical assistance training to women and youth-led start-ups to strengthen their capacity, improve their access to financial services, and develop business concepts leveraging innovation to improve supply chain efficiency.
Benefits
Zero Equity Cash Prizes: Top 4 finalists of the GAIN Agribusiness Innovation will have access to cash prizes. Prizes will be valued at up to N2,000,000 equity/debt-free.
Agribusiness Advisory: Program participants will have access to a pool of mentors, subject matter and agribusiness experts
Global Network: Access to global business network.
Deal Day: Program participants would have the opportunity to present their innovations in front of potential investors.
Specialized Technical Assistance and Access to Dedicated Workspace: 15 Selected startups will undergo 2-months of intensive and specialized technical assistance and business development training by experts and key stakeholders.
Eligibility Criteria
The GAIN Agribusiness Innovation Challenge program is solely for Agribusinesses startups with supply chain innovations in Oyo state.
Program Timeline
October 2022 to January 2023
Terms & Conditions
The Sponsored Prize is subject to separate agreements between GAIN and the agritech start-ups winners.
The Recipient shall replicate the following disclaimer in the online application platform as part of the terms and conditions that participants deem to accept when applying to the Agribusiness Innovation Challenge:
"Participants of the GAIN Agribusiness Innovation Challenge events stand a chance to win sponsored cash and technical assistance prizes. Judges have the sole responsibility of and discretion in selecting winners and the judges' decisions are final. The value of these prizes is at the organizers' sole discretion.
Prize winners must use cash or technical assistance prizes for business or research purposes related to agritech innovation.
Participants who are awarded a prize shall be obliged to sign a grant agreement with GAIN detailing how they intend to use the prize funds, including a disbursement schedule. The judges and/or organizers shall have the right to withdraw any cash prize from a participant who fails or refuses to comply with the obligation in this clause.
Prize recipients will be expected to share periodic reports detailing how the funds are being used, as agreed with the organizers.
To the fullest extent permitted by law the organizers will not be liable for the cancellation/postponement/change of sponsored prizes".
Also Check:  World Food Program Innovation Challenge
Application Procedure
Please apply for the GAIN Agribusiness Innovation Challenge online using the application tab on the official application site.
Application Deadline: Not Specified.