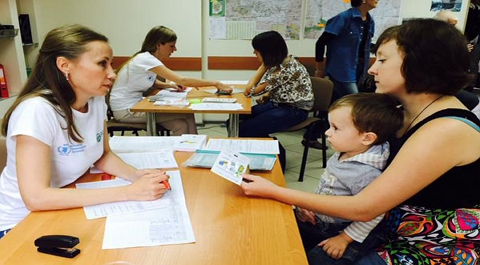 The World Food Program Innovation Challenge is calling for applications from innovators in the food chain industry who are game-changers, with ideas to build stronger, more sustainable food systems, addressing hunger at the root and galvanizing international cooperation on food security.
Awardees can receive grants up to $100,000 in equity-free funding, technical mentorship and more assistance from experts through the WFP network.
Innovation Grant Description
The World Food Program Innovation Challenge is a United Nations Food Program aimed at supporting and encouraging innovators in the food industry strategize in making sure there is availability of food through the chain, thereby reducing hunger globally. This year's campaign challenges us to innovatively rethink our food systems.
We are looking for disruptive innovations for fighting hunger in areas such as resilience to shocks and stress; access to safe and nutritious food; and advancing equitable livelihoods for all.
Award Benefits
Apply to receive up to $100,000 in equity-free funding, with further funding dependent upon progress and measurable achievement of key targets.
Access to WFP Operations;
Hands-on supports from technical and industry mentors to accelerate success;
Teams will be able to tap into and leverage our strong network of public, private, and government partners to accelerate implementation.
Recommended: Rotary International Peace Fellowships
Eligibility Criteria
If you are a start-up:
Your start-up must be incorporated at the time of application. It can be for profit or not-for-profit.
Your innovation must at least be at the Minimum Viable Product (MVP) stage. Proof-of-concept and initial traction is preferred.
Your solution should be financially viable.
Your proposal must show how working with WFP will serve your long-term strategy.
If you are a WFP Employee:
Your team must have evidence of Country Office support and management buy-in.
You are encouraged to apply, regardless of your contract type or function.
We accept project applications from WFP employees who are collaborating with NGOs, government or private sectors.
See Also: Consolidated Foodservice Scholarship Program
Application Procedure
Interested entrepreneurs and innovators are required to apply in either of the two categories using their respective application links:
The Start-Up and Companies, or,
The WFP Employees