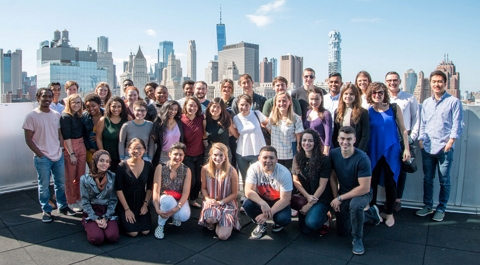 The Oxford Rhodes Scholarships in UK invites applications from exceptional young people taking a postgraduate study at the University of Oxford. The program aims to support them before, after and during their time in Oxford with the opportunities for a life-long, life-changing and active learning and fellowship. It is fully funded and open to all nationalities.
Scholarship Description
The Oxford Rhodes Scholarships in UK is the oldest (first awarded in 1902) and perhaps most prestigious international scholarship program, enabling outstanding young people from around the world to study at the University of Oxford.
The Scholarship is not just a financial bursary, it is a life-changing opportunity for exceptional young people with the potential to make a difference for good in the world. Rhodes Scholars are people who have a vision of how the world could be better and the energy to make a difference – whatever their sphere of interest. Rhodes alumni have distinguished themselves in every field – see Scholar Stories and the ways in which Scholars are standing up for the world.
As Selection Committees select on the basis not only of intellect, but also of character, leadership and commitment to service, the Scholar Programme in Oxford aims to build on these Rhodes Scholar qualities, with the first and second-year retreats, workshops and conferences, in addition to social and discussion events, hosted at Rhodes House. There are also many Scholar organised groups.
The fellowship of Rhodes Scholars, worldwide and across generations, is active and over 4,500 strong. Rhodes Scholars therefore enter a life-long fellowship with ongoing opportunities to connect with current and Senior Scholars and, beyond that, a warm and engaging community within Scholars typically develop enduring friendships. The Rhodes Scholarship opens up opportunities for Scholars before, after and during their time in Oxford.
Check Also: University of Padua International Scholarships
Award Benefits
The Rhodes Scholarship is for two years in the first instance, and covers Oxford University (and College) fees as well as providing an annual stipend. For the current academic year, the stipend will be £17,310 per annum (£1,442.50 per month) from which Scholars pay all living
Level and Area of Studies
Postgraduate studies in any disciplines.
Place of Study
The University of Oxford, UK.
Eligibility Criteria
The four criteria governing the selection of Rhodes Scholars are:
literary and scholastic attainments (academic excellence)
energy to use one's talents to the full (as demonstrated by mastery in areas such as sports, music, debate, dance, theatre, and artistic pursuits, particularly where teamwork is involved)
truth, courage, devotion to duty, sympathy for and protection of the weak, kindliness, unselfishness and fellowship.
moral force of character and instincts to lead, and to take an interest in one's fellow beings.
Applicants for the Oxford Rhodes Scholarships in UK should read carefully every instruction to ensure they meet all the necessary conditions for their preferred course of study:
The Rhodes Circle's citizenship and residency requirements.
They are from the eligible countries for the particular constituency of Rhodes Scholarship.
They must have achieved an Honors bachelor's degree, and have good enough academic standing.
They are between the ages of 18 and 28 by October of the year of application.
Meet the English language requirement.
Also Check: Queen Elizabeth Commonwealth Scholarships
Application Procedure
Please read all instructions carefully before you apply:
The application is done Online using the Apply tab on the official webpage.
Submit all supporting documents alongside your online application.
Successful candidates will be invited to participate in social activity as well as a final interview.
Avoid applying for more than three scholarships at a time to avoid disqualification.