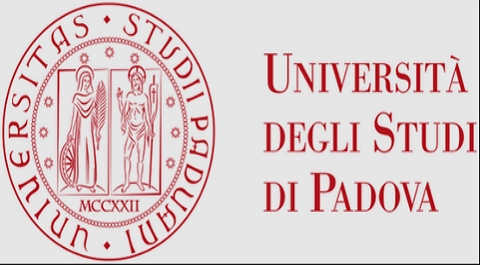 Are you seeking to study in Europe? The University of Padua International Scholarships to Study in Italy offers you various scholarship opportunities through various paths without IELTS, and at all levels and disciplines.
Scholarship Description
The University of Padua, the Veneto Region and other organisations offer various scholarship schemes to support students. Below is a list of the University of Padua International Scholarships funding opportunities available mostly for international students in Padua.
+ Padua International Excellence Scholarship
The University of Padua offers 44-50 scholarships to highly talented prospective students wishing to pursue a Bachelor's or Master's degree completely held in English in Padua. The scholarship programme is highly selective, and are awarded only to candidates showing the highest achievements and school / academic records. Successful scholars will be expected to fulfil an ambassadorial role and represent the University at a number of events.
+ Regione Veneto Scholarships
The University of Padua, through the Veneto Region funding, supports low-income students (both Italian and international) enrolling in Bachelor's, Single-cycle or Master's degrees and PhD courses.
See Also: OWSD Early Career Fellowship Program in Italy
+ Galilean School of Higher Education Scholarships
The Scuola Galileiana di Studi Superiori (Galilean School of Higher Education) is the University of Padua's school of excellence. It combines traditional university education with a series of special in-house courses comprising seminars and lectures by renowned international visiting professors. Scholars enjoy various benefits.
+ Unipd 4 Afghanistan: Scholarships to Support Afghan Students
The University of Padua offers 50 scholarships to support Afghan students who find themselves or may possibly find themselves in a dangerous situation following the worsening of the political situation in Afghanistan.
Scholarships Offered by Departments
Various Departments offer additional scholarships to international students.
+ Scholarships for Master's degree in Scienze storiche – study track 'Mobility studies
Candidates wishing to enroll in the Master's degree in Scienze storiche – study track 'Mobility studies' can apply for one of the 5 scholarships offered by the Department of Historical and Geographical Sciences and the Ancient World. The amount of each scholarship is € 4,500 (gross amount) per academic year. The scholarship is granted for two (2) academic years.
+ Scholarship for Master's Thesis Award in Mathematics "Gustavo Mezzetti"
+ Marco Garuti Programme for Foreign Students
+ Doctoral Thesis Award Tullio Levi-Civita
PhD Scholarships
+ Gini Foundation: Grants for Foreign Nationals
The Fondazione "Ing. Aldo Gini" supports those who plan to pursue a period of study and/or specialization in a department of the University of Padova in the scientific fields of Agriculture, Engineering or Mathematical, Physical and Natural Sciences.
+ Italian Ministry of Foreign Affairs and International Cooperation Scholarships
Every year, the Italian Ministry of Foreign Affairs and International Cooperation awards scholarships for studying in Italy to both International students and Italian students who are permanent residents in countries other than Italy (IRE).
The aim of these scholarships is to foster international cultural cooperation, spread the knowledge of the Italian language, culture and science, as well as promote the Italian economic and technological system throughout the world. Grants are offered to pursue study, training, and/or research programs at Italian Higher Education Institutes, both public and legally recognised. It is for Master's degree programmes, PhD Courses, and Research Projects under Education Supervision.
+ Invest Your Talent Scholarship
Invest Your Talent in Italy supports talented international students wishing to enrol in English-taught Master's degree programmes in the fields of Engineering and Information Technologies, Management and Economics at top-ranked Italian universities, including the University of Padua. The programme offers full scholarship packages including subsistence allowance, fee-waiver and dedicated student support services. A short internship at leading Italian companies is also foreseen as part of the programme. It is supported by the Italian Government and the Italian Trade Agency.
Award Benefits
Students supports and Fee waivers.
Promotion of Excellence.
Cultural assimilation and cooperation.
Cross-cultural Research Partnerships.
Level and Area of Studies
Bachelor's, Master's, PhD and Doctoral Research in various disciplines, departments and faculties.
Place of Studies
University of Padua, Italy.
Eligibility Criteria
Eligibility depends on the programmes and type of scholarship applied for, and the specific qualifying requirements for each scholarship path.
Application Procedure
The eligibilities, application procedures and application deadlines for the 100+ University of Padua International Scholarships are stated for each of the scholarship paths. Check out the various opportunities on the official website.