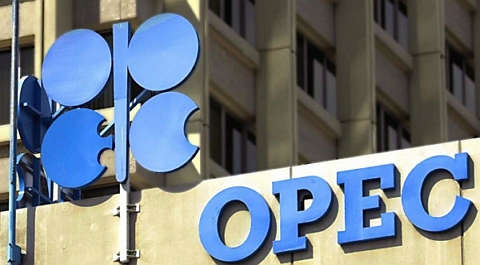 OPEC Fund Internship Program in Austria is open to students belonging to diverse academic backgrounds and disciplines from around the world. The accepted students will gain from the program through the enrichment of their academic knowledge and experience, gaining practical working experience, enhancing research conducting skills and improving ability to organize information and many other benefits.

Program Description
The global internship program in Austria is sponsored by the Organization of Petroleum Exporting Countries (OPEC) Fund for International Development. The inter-governmental organization has a working vision of ensuring sustainable development across the world. It is a people-centered organization focused on delivering basic needs to communities.
OPEC Fund Internship Program in Austria provides a framework to support participants and make them well equipped with the relevant academic knowledge through a focused approach. It prepare the students to be able to work in an international environment. The interns are attached with the different departments depending on their interests and qualifications.
See Also: MAXQDA Research Grants for Earlier Career Scientists
Program Benefits
Enriching the student's academic knowledge and experience.
Practical experience of working in an international environment.
Excellent skills in research conducting.
Enhanced writing ability.
Improved ability to organize information appropriately.
Level and Areas of Study
Non-degree program in all disciplines.
Place of Study
The internship place is at Vienna, in Austria.
Eligibility Criteria
Applicants must be between 19 to 25 years of age.
Must be enrolled in an undergraduate or graduate program.
Must have at least completed two years of education in the specified program.
Recent graduates who have completed a degree one year ago can apply.
Must be proficient in English Language.
Knowledge of an additional commonly spoken language would be preferred.
Computer literacy is a plus.
Must be profoundly interested in the works of the OPEC Fund.
Must be capable enough to express cultural awareness.
Should be capable enough to demonstrate the core values of the OPEC, which include Integrity, Empowerment, Excellence, Innovation and Community.
Check Also: MEXT APU Japan Scholarships
Application Procedure
Interested students should apply through the official website of the OPEC
Create an account first, then log in through email and a password
Write a short statement (150 to 200 words) explaining your motivation behind the program
Ensure to provide the supporting documents

Application form
Curriculum Vitae (CV)
Copy of University diploma or letter
Copy of University transcripts showing CGPA
Valid health or medical insurance policy for Austria

Ensure to fill all required fields
Complete your application fee carefully and submit it
Selection criteria will be dependent on the applicants:

Academic record
Motivation for the internship
Proficiency in the required language
Excellence in MS Office
Submission Deadline
There is no specified deadline for application for this internship program yet.