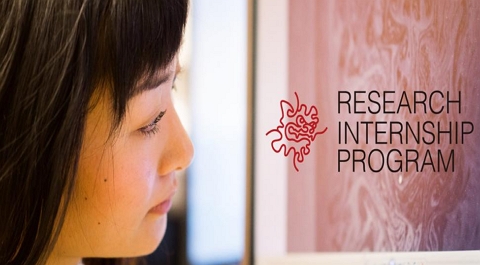 The OIST Research Internship in Japan is now available to all students home and abroad who are pursuing their research in relative fields of science and technology. This fully funded internship is for undergraduates and fresh graduates and the intern will receive a daily allowance of 2400 JPY, free bus shuttle pass, round-trip air ticket, furnished apartment and others. Application for this program closes two weeks into October.
Internship Description
Okinawa Institute of Science and Technology (OIST) gives students opportunities to acquire technical skills and and contribute to research activities. Although, the University has no departments but only research units which makes it unique and exclusive. Most of the faculties in the University are from outside Japan including America, Australia, New Zealand and Europe.
OIST is committed to creating an equitable and diverse learning environment, therefore age, gender, sexual orientation, natural origin, medical condition, mental or physical disability, culture, marital status or religion are not criteria for selection. However, applications from females and under-represented groups are strongly encouraged. It is also important to know that OIST offers a 5-year PhD program.
See Also: Yale Emerging Climate Leaders Fellowship in USA
Program Benefits
The OIST Research Internship in Japan comes with the following benefits:
Daily taxable allowance of 2,400 JPY
Free campus shuttle bus pass
Fully-paid round-trip air ticket
Furnished apartment on or off the campus
Assistance in visa application, insurance procedures and local registration
Level and Areas of Study
The internships are for Undergraduates and graduates in the field of Science and Technology.
Place of Study
Okinawa Institute of Science and Technology in Japan.
Eligibility Criteria
The following people can apply for the fully-paid OIST Research Internship in Japan:
Students who are in the final two years of undergraduate or master's program in any country
Recently graduated students
Enrolled students must have approval from their home institution
Applicants academic background must be in accordance with the desired unit at OIST.
Check Also: Skoltech University Scholarship for International Students
Application Procedure
The applicant should log into the website and create an online profile
For application to be successful, at least one recommendation letter from your referee must have reached OIST
When the letter is submitted, you will receive a notification and then you can apply successfully   by submitting your application.
Applicants must present the following documents:

Curriculum Vitae (CV) sheet
Personal Statement (400 words)
Academic Transcripts
Recommendation Letter
ID Photo
Submission Deadline
The application deadline for the OIST Internship Program is October 15 and April 15.