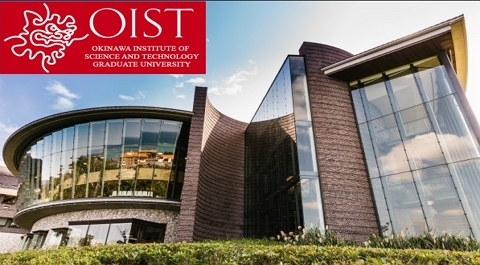 The Okinawa Institute of Science and Tech (OIST) Graduate University offers individualized OIST PhD Scholarships fully funded by providing a secure foundation in the fundamentals of your field, with unparalleled opportunities for cross-disciplinary research. The university recognize every student as a unique individual and takes this into account in the design of each student's program.
Scholarship Description
OIST PhD Scholarships: The Academic Affairs Section administers the PhD program to facilitate students' academic progress from enrollment to graduation. An individually tailored program of preparation for thesis research complements laboratory experience that starts on day 1. Internationally renowned faculty members lead the research units that form the hub of the OIST graduate program, providing unparalleled opportunities for OIST PhD students to develop their full potential in research.
OIST is a university with no departments, eliminating artificial barriers between people working in different fields, but many nationalities, with students and faculty being attracted from all over the world. Concentrating initially on Chemistry, Environmental and Ecological Sciences, Marine Sciences, Mathematical and Computational Sciences, Molecular, Cell, and Developmental Biology, Neuroscience, Physics, and Engineering and Applied Science, OIST brings some of the best minds in the world to Okinawa to transform the way science and education are done in the global academic world.
Flexibility in OIST Graduate University
A "Gap Programme" is available for students who need more fluency in English or more laboratory experience – or who simply wish to start early to may enroll in April.
Intensive language training is available for students who need more fluency in English or wish to learn Japanese for research purposes.
Freedom to explore and combine different disciplines lets a student develop a unique degree under the guidance of world-class faculty.
See Also:  Commonwealth Scholarships and Fellowships to Study in UK
Number of Awards
The Graduate School accepts about 60 full-time graduate students per year.
Funding and Benefits | OIST PhD Scholarships
Funding for research is guaranteed, no matter which research unit a student chooses for a thesis work. The OIST Graduate University provides the financial support from its operations budget.
Students in the PhD program are expected to engage full-time in advanced study and research. Financial support of 2.4 million yen per year is provided for living costs. Course fees are covered, with relocation allowance, a personal computer and financial support for educational travel and conference attendance.
While the University maintains financial support system, students are strongly encouraged to apply for external fellowships up to a maximum of 3.0million yen total, which is 0.6 million yen above the standard level.
Students in the Research Internship program will be provided with a living allowance of 2,400 JPY per day, housing accommodation either on campus or nearby, commuting support where necessary, and a direct round-trip flight between your home or institution and Okinawa.
Eligibility and Selection Criteria | OIST PhD Scholarships
The basic requirement for the OIST Graduate Program is completion of a Bachelors, Masters or equivalent degree prior to the admission date.
Students may submit an application at any time.
Your application will be considered at the next admissions committee meeting.
Shortlisted candidates will be invited to the next possible Admissions Selection, held online, as part of the selection process.
OIST Research Internship
The OIST Graduate School offers education and research opportunities through our Research Intern program in STEM fields.
The duration of the internship is typically from 2 to 6 months. These short-term placements give students the opportunity to gain experience in a particular laboratory or to learn a specific technique.
Interns will work under the direction of a Professor and contribute to the research activities of OIST.
Internships may begin and end at any time during the year, with two application periods. For details about the application process and deadlines, please see the section "Apply to Research Internship."
Internship Supports
Internship Allowance: JPY 2,400 per working day.
Commuting Allowance: OIST Shuttle Bus Pass.
Travel Expenses: One direct round-trip air ticket.
Accommodation: Furnished apartment on or off campus.
Check Also:  Gates Cambridge Scholarships to Study in UK
Application Procedure
How-To-Apply:  Applications and submission of application documents must only be done online. Please prepare all necessary documents written below in English and in a PDF file and upload all necessary documents at the application website.
Required Documents:
Transcript and Diploma
Applicant's Statement
Passport
Recommendation Letter
Proof of English Proficiency
There is no application fee to apply for the OIST Graduate Program.
Application deadline: October 15 and November 15th.