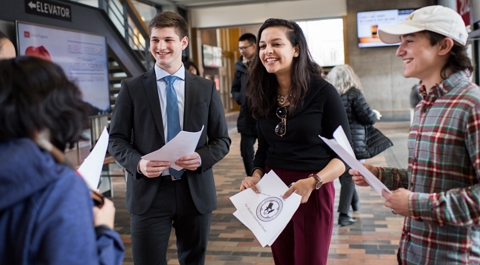 The Minnesota State University Moorhead Scholarships call for applications from international students around the globe who are seeking opportunities to learn in a suitable and enabling environment. The awardees of this scholarship will be funded to the US for an undergraduate degree study. Applications from interested students are ongoing.
Scholarship Details
Minnesota State University Moorhead has automatic scholarships for incoming international students. The automatic scholarship is awarded at the time the student is admitted to the university and awards vary depending on academic profile.
In addition to automatic scholarships awarded through the admissions process, MSUM Foundation offers scholarships gifted by alumni, businesses, friends and foundations to incoming, current, and graduate students. Many of these scholarships are available through individual departments, colleges and programs.
Check Also: University of Oklahoma Freshmen Scholarships in USA
Award Benefits
The scholarship is awarded towards a full tuition fee.
Levels and Areas of Study
The program is for undergraduates in various disciplines.
Place of Study
The scholarship program is at Minnesota State University in USA.
Eligibility Criteria
To be eligible for this Minnesota State University Moorhead Scholarships, applicants must satisfy the following conditions:
Applicants must be foreign students.
Students applying for scholarship need to enrol full-time, maintain certain GPA, major, year in college or financial need.
Students require 12 or more credits per semester unless stated otherwise in application criteria.
Renewable scholarships do not require annual applications. Failure to meet eligibility requirements may result to loss of scholarship.
Candidates must be willing to abide by the rules and guidelines governing the institution.
Scholarships are not transferable to another institution.
See Also: USA University of Maine International Flagship Scholarships
Application Procedure
Applicants are entitled to only one online application and are then matched to scholarship opportunities that fit their background, major/minor, study areas, etc.
Submission Deadline: Not stated.