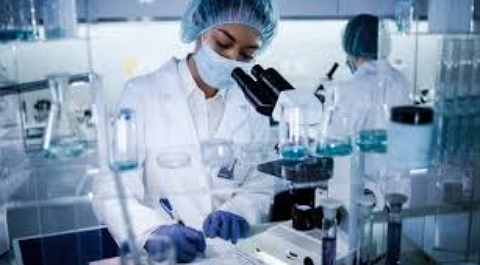 The IST-BRIDGE International Postdoctoral Program is open to researchers who are eager to carry out cutting edge basic research in an international environment and push the frontiers of science. The fellows will be fully sponsored to Austria for study. Interested candidates should forward their applications before the deadline.
Fellowship Details
The IST-BRIDGE program at Institute of Science and Technology Austria (ISTA) offers fully funded (two-year) postdoctoral fellowships for highly qualified candidates who have completed or will soon complete their PhD or equivalent in the natural or computer sciences, mathematics or any related discipline.
IST-BRIDGE postdocs' careers will be enhanced by a flexible 'career-tracks' training program and optional non-academic secondments, placements in ISTA research support units, and academic secondments to outstanding international BRIDGE Network partners.
Check Also: NCID Fellowship for Postdoctoral Studies at Michigan University
Program Benefits
International, Interdisciplinary, and Intersectoral fellowship program
2-year, fully funded postdoctoral position (optional extensions for placements/secondments)
Profiled competency training: 4 flexible 'career-tracks'
Optional BRIDGE placements and secondments
'Marie Skłodowska-Curie fellow' title – internationally recognized mark of research excellence
Level and Areas of Study
The program is for postdoctoral study in various fields.
Place of Study
The fellowship will be held at the Institute of Science and Technology Austria (ISTA).
Eligibility Criteria
The following conditions are required to make an applicant eligible for IST-BRIDGE International Postdoctoral Program:
All research fields supported at ISTA will be eligible (see list).
At the date of the deadline, applicants must hold a PhD (or equivalent) or have at least four years of full-time equivalent research experience and anticipate the completion of their PhD degree before the start of their fellowship (which should not be later than ~7 months post-deadline). A fellowship contract will not be issued until a copy of the diploma/proof of successful defense is provided.
Applicants cannot have resided or carried out their main activity (work, studies, etc.) in Austria for more than 12 months in the 36 months immediately prior to the call deadline.
Researchers already employed at ISTA at the call deadline are not eligible to apply.
See Also: Yale University Scholarships to Study in USA | Application Guide
Application Procedure
Download and carefully go through the Guide for Applicants
Create an online account
Verify your account through an email to be sent to you
Complete the application by providing all required information and uploading all required documents
Submit your application
Submission Deadline: Applications for this program won't be received after 5th November.