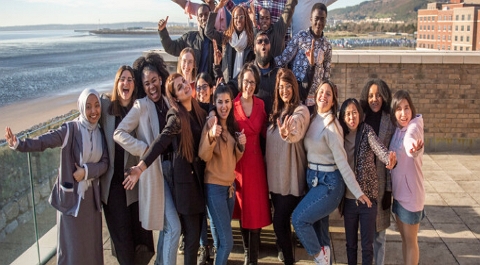 The International Excellence and Merit Scholarships at Swansea University opens for international Undergraduates and Postgraduates to apply. An international scholarship at Swansea University provides more than a source of funding. You will have access to a number of exclusive scholarship-holder events including specialist senior networking opportunities whilst celebrating your success, and you are not restricted from holding other scholarships.
Scholarship Description
International Excellence and Merit Scholarships at Swansea University: The International Development Office recognises the ambition and talent of many international students and offer scholarships up £6000 for undergraduate study and up to £6000 for postgraduate taught study.
See Also: GREAT Scholarships Programme at University of Derby, UK
Level and Area of Studies
Undergraduate and Postgraduate degrees in any field of study.
Place of Study
At Swansea University, United Kingdom.
Eligibility and Criteria
The main requirement of this scholarship is that candidates must hold an offer to study at Swansea University.
Applicants' Nationality
Candidates should be citizens of any country.
Check Also: Kirby Laing Scholarship at Edinburgh University in UK
Application Instruction
Please learn the detail guideline of this scholarship at the link below.