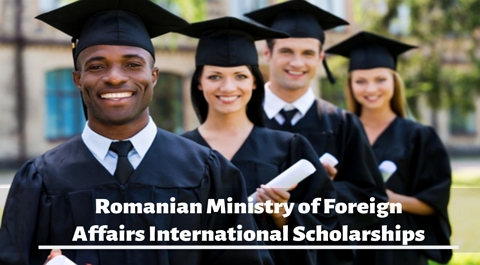 The Romanian Ministry of Foreign Affairs is glad to offer up to 85 international scholarship awards for any student from outside European Union who are enrolled a university in Romania. All disciplines are eligible for this international program.
Scholarship Description
The scholarship program offered by the Romanian state, through the Ministry of Foreign Affairs, to foreign citizens, based on H.G. 288/1993, for the academic year 2020 – 2021, was launched. The scholarships are offered to foreign citizens from countries that are not members of the European Union, for undergraduate and postgraduate studies. See the methodology, calendar and list of universities enrolled in the program.
Award Value
There are various amount of award are available.
Level & Area of Studies
Undergraduate, Master and doctorate degree in any field.
Place of study
At any institution in Romania.
Eligibility and Requirements
The applicant must be a citizen from a non-EU country
The candidate must not hold Romanian nationality.
Applicant must not be more than 35 years for bachelor and master study.
Candidate must not more than 45 years for Doctoral research or postgraduate study.
Application Instruction
Please go to the link below to see further instruction.
Submission Deadline
March yearly.