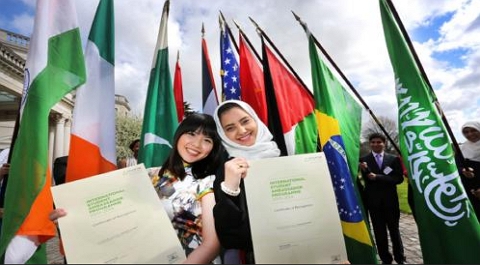 The Government of Ireland International Education Scholarships (GOI-IES) is open to students from non-EU/EEA countries who are in any field of study at Masters or PhD levels with an offer at an eligible Irish higher education institution. The receivers of the award are to be fully funded for the scholarship program. Interested applicants should apply before the deadline.
Scholarship Details
The Government of Ireland International Education Scholarship (GOI-IES) Scheme aims to reflect Ireland Government's engagements in target partner countries. The program is operated in the higher education sector and funded by the partnership between the Government of Ireland and the Higher Education Institutions (HEIs). The scholarships are granted as prestigious awards reflecting the core messages about Ireland as centre of international education, research and innovation.
See Also: MBA Entrepreneurial Scholarship at UCD Michael Smurfit Graduate Business School, Ireland
Award Benefits
Successful students for GOI-IES Scheme will receive:
A

€10,000 for one year's study

A full fee waiver of all tuition and other registration costs
Level and Areas of Study
The offer is applicable to Postgraduate level students in all fields of study.
Place of Study
The program will take place at higher education institutions in Ireland.
Eligibility Criteria
To be considered eligible for Government of Ireland International Education Scholarships, students must:
Be high level education scholars from non-EU/EEA countries.
Be studying in Ireland for a period of one year (taught masters degree programme or PhD research programme).
Demonstrate a record of outstanding academic achievements.
Show excellent communication skills.
Demonstrate participation in extra-curricular activities such as humanitarian work, politics, arts or sports.
Show a strong rationale to study in Ireland and indicate how a GOI-IES aligns with their long term goals.
Check Also: Leiden University Excellence Scholarships (LexS), Netherlands
Application Procedure
Applicants for the GOI-IES Scheme are required to use online platform for their application and submission.
Submission Deadline: March 24.