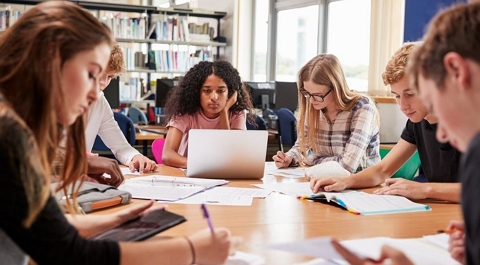 The Government of Ireland Postgraduate Scholarships are now open for application to international researchers undertake creative and innovative researches across disciplinary line in the various Irish Higher Education Institutions and partner organisations. This scholarship is an established national initiative, funded by the Department of Further and Higher Education, Research, Innovation and Science, and managed by the Council. Awarded Research scholars stand to receive full funding amounting to a maximum of €28,000 per annum.
Scholarship Description
The Government of Ireland Postgraduate Scholarships is unique in the Irish research landscape and complements other channels for funded postgraduate education in the Irish ecosystem. The scheme awards to individuals, prestigious awards for excellent research using international, independent expert peer review process, providing full funding across all disciplines, with the exception of those funded by our strategic funding partners.
The Research programme seeks proposals addressing new and emerging fields of research or those introducing creative, innovative approaches which are interdisciplinary in nature.
Strategic funding partners
Partnering with the Irish Research Council to support the Government of Ireland Postgraduate Scholarships are:
Environmental Protection Agency.
Department of Children, Equality, Disability, Integration and Youth.
Department of Foreign Affairs.
Met Éireann
Award Benefits | Government of Ireland Postgraduate Scholarships
a stipend of €19,000 per annum;
a contribution to fees, including non-EU fees, up to a maximum of €5,750 per annum; and
eligible direct research expenses of €3,250 per annum.
See Also: Australian Government Research Training Program (AGRTP) Stipend Scholarship
Level and Area of Study
Postgraduate Research across disciplinary areas.
Place of Study
Studies will be taken at Irish HEIs and Research-Performing Organisations (RPOs).
Eligibility Criteria
Applicants must be seeking to register for a full-time postgraduate master or PhD research programme in any of the Irish HEIs or RPOs in Ireland.
There is no age barrier to applicants.
Applications and proposals can only be made and accepted either in Irish or English Language.
Applicants must not have had two unsuccessful application attempts previously to any of the programmes or partnering organization.
The approved institutions are: Atlantic Technological University; Coláiste Mhuire Marino; Dublin City University; Dublin Institute for Advanced Studies; Dublin Dental Hospital; Dundalk Institute of Technology; Dún Laoghaire Institute of Art, Design & Technology; Mary Immaculate College; Maynooth University; Munster Technological University; National College of Art and Design; National College of Ireland; National University of Ireland, Galway; RCSI University of Medicine and Health Sciences; Royal; Irish Academy; Royal Irish Academy of Music; South East Technological University; Technological University Dublin; Technological University of the Shannon: Midlands Midwest; University College Cork; University College Dublin; University of Dublin, Trinity College; University of Limerick.
The research-performing organisations (RPOs) which are eligible to apply to the Irish Research Council's postdoctoral and principal investigator-led funding programmes are:
Economic & Social Research Institute.
Marine Institute.
Teagasc
The Discovery Programme.
Also Check: IST-BRIDGE International Postdoctoral Program in Austria (Fully Funded)
Application Procedure
How to Apply: Potential applicants should read the call documentation carefully to ascertain whether or not they are eligible to apply. Indicative versions of the applicant and supervisor forms are provided for information purposes only. All participants must create and submit their forms via the online system.
Key dates
Call open: 16:00 (Irish time) 31 August 2023
FAQ deadline: 16:00 (Irish time) 05 October 2023
Applicant deadline: 16:00 (Irish time) 12 October 2023
Supervisor deadline: 16:00 (Irish time) 19 October 2023
Research office endorsement deadline: 16:00 (Irish time) 26 October 2023
Call outcome: April 2024
Award start date: 1 September 2024
Please note that the timings provided here are indicative and may be subject to change.