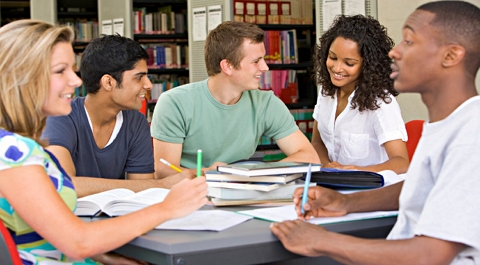 Fulbright Scholarships Program offer competitive, merit-based grants for Students, Scholars, Teachers, Professionals, and Groups. Grants are available for U.S. citizens to go abroad and for foreign (non-U.S.) citizens to come to the U.S. It is a unique international educational and cultural exchange programs, offering Fulbright's diverse and dynamic network of scholars, alumni and global partners fosters mutual understanding between the United States and partner nations, shares knowledge across communities, and improves lives around the world.
Program Description
The Fulbright Scholarships provides awards to U.S. citizens, foreign students, scholars, teachers, artists, and professionals each year from the U.S. and 160 countries to study abroad. Fulbright is a unique binational program noted for its merit-based selection process and academic prestige. Fulbrighters come from all backgrounds and without discriminations.
The U.S. Department of State's Bureau of Educational and Cultural Affairs (ECA) administers the Fulbright Program under policy guidelines established by the Fulbright Foreign Scholarship Board (FFSB). Binational Fulbright Commissions in 49 countries develop priorities for the program, including the number and categories of grants. Commissions are funded jointly by the United States and respective host governments and governed by boards composed of citizens of the United States and partner nations.
Benefits
The Fulbright Scholarships provides competitive, merit-based grants, awarded annually in most academic disciplines and fields of study.
See Also: British Council Great Scholarships to Study in UK
Funding
The primary source of funding for the Fulbright Scholarships Program is an annual appropriation by the U.S. Congress to the U.S. Department of State's Bureau of Educational and Cultural Affairs (ECA). Participating governments and host institutions, corporations and foundations in foreign countries and in the United States also provide direct and indirect support.
Place of Study
Studies are taken in the USA or Foreign participating countries.
Eligibility Criteria
Fulbright Scholarships eligibility requirements vary by program and country of citizenship. Candidates should choose either U.S. Citizen or Non-U.S. Citizen to check for their eligibilities.
The non-U.S. citizen general eligibility are stated below:
In the 49 countries with a Fulbright Commission, applicants must meet citizenship requirements as defined by the binational agreement.
In countries where the program is administered by the U.S. Embassy, applicants must be a citizen, national, or permanent resident qualified to hold a valid passport issued by that country.
Applicants cannot hold citizenship in a partner country and U.S. citizenship/permanent residency.
See the participating country pages for specific eligibility requirements and limits on numbers of awards.
Fulbright candidates must meet the language requirements necessary for their proposed study, research or teaching assignment and adjustment to life in the host country. Fulbright candidates to the U.S. may be required to submit TOEFL or IELTS scores with their application.
Testing requirements vary by country and program.
Check Also: Government of Ireland International Education Scholarships (Fully Funded)
Application Procedure
How To Apply: Before applying for Fulbright Scholarships, note that:
Fulbright operates on a yearly application cycle, which generally (but not in all cases) opens approximately 15 months before the anticipated start of the grant with a deadline approximately 11 or 12 months before the grant's start date.
The U.S. Student Program's application is generally available in May with an October deadline for grants beginning the summer or autumn of the next year. Specific exceptions to this are the Fulbright Specialist Program for U.S. academics and professionals, and the Distinguished Fulbright Awards in Teaching Program for U.S. and international teachers.
Application procedures are based on an applicant's country of citizenship or country of permanent residency.
Please note that non-U.S. citizens with legal permanent residency status in the United States are not eligible for Fulbright Scholarships grants.