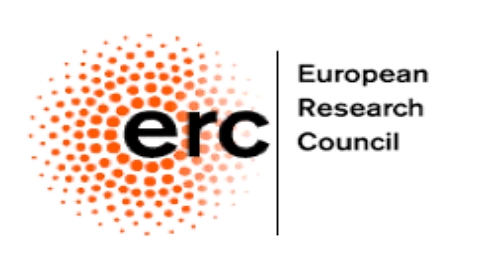 The European Research Council is now offering ERC Starting Grants for any potential researchers from all over the world. This grant will provide funding for researchers who want to do an independent research in Europe. Ideally, the candidates should have 2-7 years of experience since completion of PhD (or equivalent degree) and scientific track record showing great promise. The ERC grant can cover up to 100% of the total eligible direct costs of the research.
Program Description
ERC Starting Grants: Europe currently offers insufficient opportunities for young investigators to develop independent careers and make the transition from working under a supervisor to being independent researchers in their own right. This structural problem leads to a dramatic waste of research talent in Europe. It also limits or delays the emergence of the next-generation of research leaders, who bring new ideas and energy, and it encourages highly talented researchers at an early stage of their career to seek advancement elsewhere. ERC Starting Grants aim to support up-and-coming research leaders who are about to establish a proper research team and to start conducting independent research in Europe. The scheme targets promising researchers who have the proven potential of becoming independent research leaders. It will support the creation of excellent new research teams.
See Also:  Rotary Global Grants Scholarship Program
Scholarship Value
Normally the ERC Starting Grants will be €1.5 million for a period of 5 years (pro rata for projects of shorter duration).
However, an additional € 0.5 million can be made available to cover eligible "start-up" costs for researchers moving from a third country to the EU or an associated country and/or the purchase of major equipment and/or access to large facilities.
An ERC grant can cover up to 100% of the total eligible direct costs of the research plus a contribution of 25% of the total eligible costs towards indirect costs.
Level and Area of Studies
Research program in any fields.
Place of Study
At any public or Private Higher Institution of Associated Countries
Eligibility and Criteria
The ERC Starting Grants are open to Researchers of any nationality with 2-7 years of experience since completion of PhD (extensions are possible– see the latest ERC Work Programme for details).
A scientific track record showing great promise and an excellent research proposal.
Applicants Nationality
There is no nationality restriction.
Also Check:  Ashden International Awards for Entrepreneurs in Developing Countries (£25,000 prize)
Application Procedure
Applications for the ERC Starting Grants must be submitted by a single Principal Investigator (PI) in conjunction with and on behalf of their host institution, called the applicant legal entity.
Submission Deadline
Deadlines are usually based on Calls for Proposals. Please check the application link for updates.