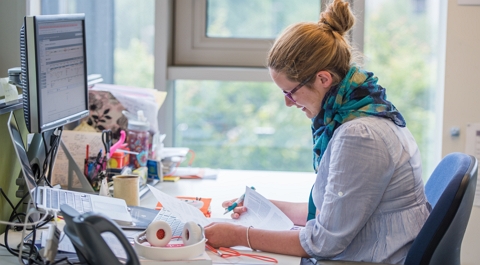 The EMBL-EBI/Embassy of France in London Internships is calling for applications from Computer Science, Statistics, and Bioinformatics Master's students in French Universities who want to improve their skills in their fields. The program is a paid internship. Eligible candidates should send their applications before the first week of December.
See Also: OPEC Fund Internship Program in Austria
Internship Details
The EMBL-EBI/Embassy of France in London Internships is for you if you are passionate about computer science or statistics and want to stretch your skills, an internship at European Molecular Biology Laboratory-European Bioinformatics Institute (EMBL-EBI) will give you a unique opportunity to explore new frontiers in biomedical, biotech, agri-food, marine, and biodiversity research.
At EMBL-EBI, interns can use their skills and energy to make a valuable contribution to science and technology and be part of a new generation: digital science.
Program Benefits
In collaboration with the Embassy of France in London, EMBL-EBI offers a number of paid internships to students.
Level and Areas of Study
The opportunity is for Masters level or equivalent at French universities or grandes écoles in the fields of computer-science, statistics and bioinformatics.
Place of Study
The internship will be held at European Bioinformatics Institute (EBI) in United Kingdom.
Check Also: Tesla Internship Program (Fully Funded)
Eligibility Criteria
To be eligible for the EMBL-EBI/Embassy of France in London Internships, applicants must meet the following conditions:
Applicant must be any French citizen or anyone registered and studying at a French higher-education establishment.
Applicant must have academic excellence and be of good conduct.
Application Procedure
Eligible candidates are invited to apply for the EMBL-EBI/Embassy of France in London Internships through the application form and provide the following information:
Which EMBL-EBI group would you like to work with?
A brief intended project description (500 words). You may contact EMBL-EBI group leaders for help.
A summary of past educational experience (300 words).
A summary of your past work experience (300 words, if applicable).
The submission deadline for this internship program is 3rd December.