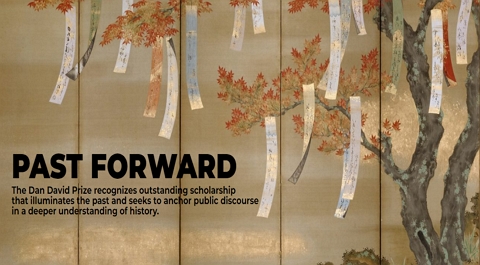 The Dan David International Prize for Historical Studies are now open for International scholars to apply. The Scholars must be pursuing a Doctoral or Postdoctoral program in History and Archaeology related areas. The study will be taken either in Israel or any country. Each year up to nine scholars are awarded with a prize amounting up to US$300,000 each. To apply, the application packet must be submitted no later than March every year.
Scholarship Description
The Dan David International Prize annually awards US$300,000 each to outstanding doctoral and postdoctoral history scholars with exceptional research work in the fields History and Archaeology. Up to 9 scholarships are currently being awarded to each doctoral and postdoctoral students at universities throughout the world and at Tel Aviv University. The Dan David International Prize is granted according to merit, and without discrimination to gender, race, religion, nationality, or political affiliation.
Award Value
The Prize awardees receive up to $300,000 each.
See Also:  WIPO Global Awards for Promoting Intellectual Property Rights
Level and Area of Studies
Doctoral and postdoctoral program in the Historical studies and Archaeology fields for the current year. The Dan David Prize covers three dimensions: Past, Present and Future.
Place of Study
The study will be taken in Israel and other countries.
Eligibility and Criteria
Dan David International prize are granted to individuals or institutions with proven, exceptional, distinct excellence in the sciences, arts, and humanities that have made an outstanding contribution to humanity on the basis of merit, especially in the areas of historical studies and archaeology.
Applicants Nationality
There is no nationality restriction.
Also Check:  European Master in Migration and Intercultural Relations Scholarships
Application Procedure
The application for the Dan David International Prize Historical studies should be made online through the official website and application link below provided.
Submission Deadline
Not Specific.