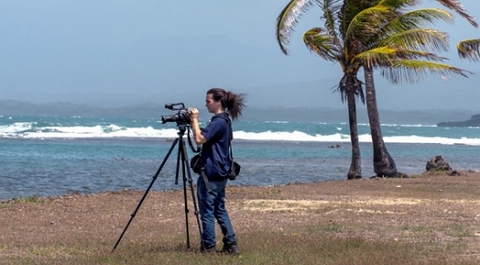 The Columbia University's Climate School Postdoctoral Research Program is open to professional scholars tackling climate change and its related global challenges. The scholarship provides supportive funds which can be used for relocation and moving expenses, as well as for computers, travel, conference, journal, book, software, equipment, and other research costs.
Scholarship Details
The Climate School Postdoctoral Research program is the premier program in the world for those dedicated to a better understanding of critical scientific and social issues in Climate as well as in global sustainable development. The Climate School works to offer solutions through trans-disciplinary research, partnerships, education, innovative technology, building knowledge, and the sharing of ideas.
Successful postdoctoral candidates are matched with Principal Investigators and mentors from across the Climate School. Specific areas of research include carbon neutral economy, adapting to future climate, earth fundamentals, resilient ecosystems, climate, and social systems, and climate justice and equity.
Check Also: Yale Emerging Climate Leaders Fellowship in USA
Award Value
Climate School Postdocs will receive an annual salary of $71,640. They are also awarded a research stipend of $12,000 over the two-year term for reimbursable expenses related to the appointment.
Eligibility Criteria
To be eligible for the Climate School Postdoctoral Research Program at Columbia University, candidates must satisfy the following conditions:
candidates must have received their doctoral degrees (Ph.D., M.D. or J.D.) within five years prior to the start of the appointment. All doctoral requirements must be fulfilled and the degree awarded before the start of the appointment
people holding current positions with rank above post-doctoral scientist are not eligible for appointment under university rules. Those holding current post-doc positions should contact our office to determine eligibility
open to U.S. and non-U.S. citizens
columbia University is an affirmative action/equal opportunity employer. Minorities and women are encouraged to apply.
See Also: University of British Columbia International Scholars Program
Application Procedure
In order to apply to the program, candidates must complete the online application and submit a proposal for research that would contribute to the goal of global sustainable development.
In addition to submitting the application and proposal, candidates are encouraged to identify and contact their desired multidisciplinary mentoring team, i.e., two or more senior faculty members or research scientists/scholars at Columbia University with whom they would like to work during their appointment.
Candidates must submit the following documents:
Online Application
Curriculum Vitae
Brief Personal History
Research Proposal
3 Recommendation Letters
Submission Deadline: November 1.