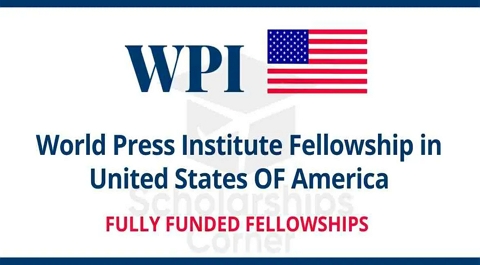 The World Press Institute (WPI) is delighted to invite applications for the WPI Fellowship Program. This call is targeted to any experienced journalist from all nations other than the United States. Leadership potential is also a primary requirement.
Scholarship Description
Becoming a WPI Fellow is a competitive process. Each year hundreds of talented journalists apply for 10 fellowship slots. A selection committee of seasoned journalists and corporate communications specialists, all with international experience, chooses among the best of the best.
Award Value
WPI Fellowship Program for Journalists take care of the following program expenses:
Transportation: Roundtrip airfare to the United States and Travel within the United States related to the WPI program.
Lodging
Food: Fellows receive a modest daily allowance to purchase food.
Level and Area of Studies
Non-degree program in journalism.
Place of Study
The study will be taken in the United States.
Eligibility and Criteria
The following are the eligibility criteria for WPI Fellowship Program:
At least five years of full-time employment in print, broadcast or online journalism.
Those who supervise journalists are eligible if they also have at least five years as a working journalist.
Any journalism-related work completed as a university student does not count toward experience. Those who work in public relations or at organizations whose primary business is not the media are not eligible.
Must be currently employed as a non-U.S. journalist working outside of the United States.
Fluency in both written and spoken English.
Potential for leadership.
Applicants Nationality
All nationalities except USA are welcome to apply.
Application Window
Application opens on December 1,2023 and closes on February 15, 2024.