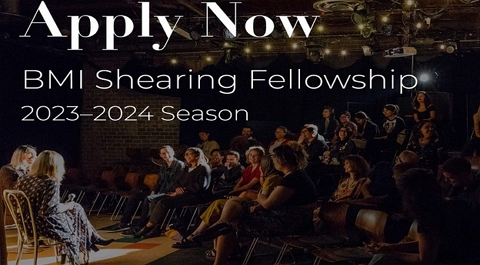 Applications for the Black Mountain Institute Shearing Fellowship are now open for visiting fellows who wish to join a community of writers and scholars in a thriving literary scene on the campus of University of Nevada in Las Vegas. The Shearing fellowship offers a compensation of $20,000, health coverage and other benefits. Intending participants are urged to apply before deadline.
Fellowship Details
Black Mountain Institute Shearing Fellowship: The Beverly Rogers, Carol C. Harter Black Mountain Institute hosts residential fellowships every academic year. Visiting fellows are supported by individuals and groups that share the commitment of bringing writers and the literary imagination into the heart of the public.
In addition, visiting fellows are expected to engage in a substantial way with BMI's community, in ways that connect to their interests and skills. Upon acceptance into the program, each fellow will craft a plan in partnership with BMI.
Check Also: Nieman Fellowships | Fully Funded for International Journalists, USA
Program Benefits
The Black Mountain Institute Shearing Fellowship benefits include:
compensation of $40,000 paid over a nine-month period;
a semester-long letter of appointment;
eligibility for optional health coverage;
office space;
housing (fellows cover some utilities) in a unique and vibrant arts complex in the bustling district of downtown Las Vegas;
recognition at BMI as a "Shearing Fellow."
Level and Areas of Study
Non-degree programme for writers.
Place of Study
The fellowship will be held at University of Nevada in Las Vegas.
Eligibility Criteria
To be eligible for Black Mountain Institute Shearing Fellowship, candidates must meet the following criteria:
Open to emerging and distinguished writers.
Candidates who have published at least one book with a trade or literary press.
Visiting fellows should be willing to maintain an in-office presence of 10 hours a week, along with 10 hours of service to the community.
See Also: MBL Logan Science Journalism Fellowship in USA
Application Procedure
To apply for the Black Mountain Institute Shearing Fellowship, submit:
A one- to three-page personal statement, which includes;

your interest in being part of the Las Vegas literary community,
a practical description of how you envision fulfilling your service hours and engaging the Las Vegas community, and
the writing project(s) you will work on while in residency.

A writing sample (10 pages maximum, double-spaced, 12 pt.).
A résumé or CV.
Finalists will be asked to send copies of their books (published by a trade press.) Candidates are selected by a committee comprised of staff and community members at BMI.
Submission Deadline: November 1.