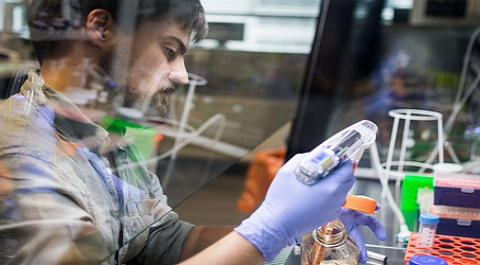 The Vienna Biocenter Summer School Program is open to students who are looking forward to working side by side with leading researchers in a dynamic scientific environment in Austria. Applicants who are successful will be provided with accommodation, a travel allowance and a stipend for the duration of the scholarship. Interested candidates should send forward their applications before the deadline.
Program Details
The school is a collaboration between five of Europe's leading research institutes: Research Center for Molecular Medicine (CEMM), Gregor Mendel Institute (GMI), Institute of Molecular Biotechnology (IMBA), Institute of Molecular Pathology (IMP) and the Max Perutz Labs (Max Perutz Labs) and is generously sponsored by the Max Birnstiel Foundation.
About 19 labs from many different disciplines taking part in this year's call. A diverse range of research projects are available in: Molecular biology, neuroscience, immunology, bioinformatics, RNA biology, stem cells, and biochemistry.
Each fellow will be allocated a faculty member, with whom they will work closely. The research project will focus on a current topic in the allocated lab. Supported by a member of the laboratory, the scholar will be expected to perform experiments, analyse data, generate ideas, and discuss their results.
Check Also: Biodesign Innovation Fellowships at Stanford University
Program Benefits
Selected fellows for the Vienna Biocenter Program in Austria will receive numerous benefits:
Free student accommodation
Stipend of 1400 euros after tax
Medical insurance
Skills, knowledge and experience
Level and Areas of Study
The opportunity is for undergraduate and master students who are interested in life sciences.
Place of Study
The program will be held at Vienna Biocenter Summer School in Austria.
Eligibility Criteria
To be eligible for the Vienna Biocenter Program in Austria, applicants must fulfil the following conditions:
Open to students (BA, BSc, MSc) from all over the World
Completed at least 2 years of undergraduate study and 1 year of a Master study by June
3-month research experience
Good academic record
High level of English Language
Evidence of enrolment in a University programme for the current academic year
MDs may apply if they have completed 3-4 years study and have the relevant research experience. They must be willing to study a PhD in a Life Science related subject after the completion of their studies.
See Also: ApogeeBio Post-Doctoral Fellowship Program
Application Procedure
Interested candidates for the Vienna Biocenter Summer School Program are to complete an online application form and provide personal statement and academic transcripts.
Submission Deadline: January 31.