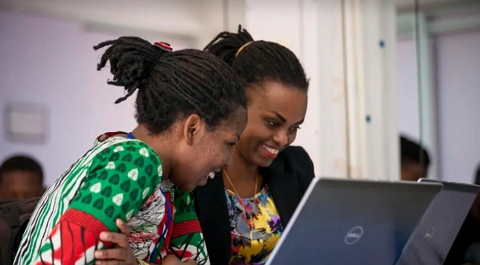 The UNHCR Internship Programme is now open for applications to talented, motivated and passionate individuals from around the world. Interested applicants should be recent graduates, or undergraduates who have completed at least two years of studies, and who will bring knowledge, innovative thinking and different ideas to enhance UNHCR capacity to support people forced to flee.
Apply now if you want to gain practical work experience as an intern with UNHCR, the UN Refugee Agency.
Internship Description
The UNHCR Internship Programme offers eligible students and recent graduates the opportunity to gain experience in the humanitarian sector in line with their academic programme and future career aspirations.
Internships are made available based on the needs of offices and their capacity to receive and supervise interns and provide them with meaningful assignments.
Benefits | UNHCR Internship Programme
Food and local transportation allowance and travel costs: Interns who do not receive financial support from an outside party will receive an allowance to partially help support costs related to food, local transportation and living expenses.
The health insurance selected by interns should provide the necessary geographical coverage for both accident and illness.
See Also:  WHO Global Internship for Future Leaders in Public Health
Internships Location
The UNHCR Internship Programme are taken at various locations, including UNHCR headquarters in Geneva, the Global Service Centres in Amman, Budapest and Copenhagen, or in field country offices. Subject to approval of their managers, interns may telework within or outside of the country of duty station.
Duration of Internships
Internships can begin at any time during the year and normally lasts two to six months with the possibility of extension up to eight months.
Eligibility Criteria
To be considered for the UNHCR Internship Programme, candidates must:
Be a recent graduates or current student in a graduate/undergraduate school programme from a university or higher education facility accredited by UNESCO;
Have completed at least two years of undergraduate studies in a field relevant to, or of interest to, the work of the organization; and
Not have immediate relatives (father, mother, brother, or sister) working for UNHCR as a staff member on any contract type or as an affiliate at the time of application.
Recent graduates are considered to be candidates who completed their studies within two years of applying for an internship with UNHCR.
Current internship opportunities
Internships are advertised on the main UNHCR recruitment platform and new opportunities are regularly added.
Some regional and country offices also post internship opportunities on their dedicated websites. We encourage interested applicants to frequently visit these sites to search for available opportunities.
Also Check:  International Rescue Committee Global Opportunities
Application Procedure
How to apply to the UNHCR Internship Programme:
Interested candidates should apply via the main UNHCR recruitment platform.
The Application and Selection page explains how to create an account in the recruitment platform and apply for roles.
Do endeavour to read the internship FAQs before you submit an application.