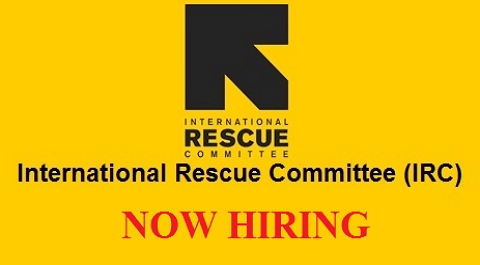 Are you a Humanitarian worker, Healthcare provider, Development expert, Educator, looking for a platform to engage? Then you can take this chance to explore these International Rescue Committee Global Opportunities. IRC job opportunities  are available at several IRC field locations globally for locals and expatriates, interns and regular employments, The benefits are UN standards.
Job Descriptions
The International Rescue Committee (IRC) is a global humanitarian aid, relief and development nongovernmental organization. Founded in 1933 at the request of Albert Einstein, the IRC offers emergency aid and long-term assistance to refugees and those displaced by war, persecution or natural disaster. The IRC is currently working in over 40 countries and 22 U.S. cities where it resettles refugees and helps them become self-sufficient. Composed of first responders, humanitarian relief workers, international development experts, health care providers, and educators, the IRC has assisted millions of people around the world since its founding in 1933.
IRC Global Opportunities
Opportunities abound globally to explore and make some impact from the United States to Ukrane, Columbia, Jordan, Congo Kenya, And all the regions of the world. All Areas, Skills, professions and specialties are welcome. Kindly check on the available and current openings and their respective locations to know where you can best deliver.
You May Like: CERN Junior Fellowship Programme in Geneva Switzerland.
There are many other global openings at the International Rescue Committee. Please check them out at IRC official webpage.