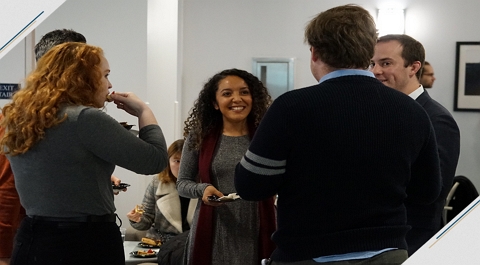 The UBC Doctoral Fellowship calls for applications for its Four Year Doctoral Fellowship (4YF) program, open to graduate students in various academic disciplines across the globe. The program will ensure UBC's best PhD, DMA, and MDPhD students are provided with financial support of at least $18,200 per year plus tuition for up to four years of their doctoral studies. Application is ongoing.
Program Details
The Doctoral Fellowship Program allows the University of British Columbia (UBC) to continue to attract and support outstanding domestic and international doctoral students, and provide those students with stable, base-level funding for their doctoral studies and research.
UBC 4YF funding may be offered for up to four years, but the duration of funding may be less in some circumstances (please refer to the 4YF Guidelines for details). In all cases, funding is subject to satisfactory academic progress.
Check Also: Leverhulme Trust Early Career Fellowships, UK
Benefits
The offer is a financial support of a minimum of 18,200 USD yearly for the four-year programme.
Level and Areas of Study
The UBC Graduate Program is for doctoral studies in diverse fields.
Place of Study
The fellowship will be held at the University of British Columbia in Canada.
Eligibility Criteria
To be eligible for the UBC Doctoral Fellowship Program, applicants must meet the following conditions:
Four Year Fellowships may be held by domestic and international students. In general, the fellowships are offered to students beginning their first year of full time PhD, DMA, or MDPhD studies, but may be offered to continuing students.
Students holding the following Tri-Agency awards automatically become 4YF designates: Vanier Scholarships, Doctoral Canada Graduate Scholarships (CGSD), CIHR Doctoral Research Awards, NSERC Doctoral Postgraduate Scholarships (PGSD), and SSHRC Doctoral Fellowships.
Doctoral students who obtain Tri-Agency scholarships may be eligible for 4YF tuition coverage and will receive 4YF stipend and tuition support once their external scholarship funding ends.
See Also: Link Foundation Energy Fellowships in U.S. and Canada
Application Procedure
To be considered for Four Year Fellowship funding, students must submit an application for admission to the appropriate graduate program at UBC.
All PhD, DMA, and MDPhD applicants offered admission are automatically considered for 4YF funding.
For information about admission procedures and requirements visit the Application & Admission page.
Submission Deadline: Ongoing.