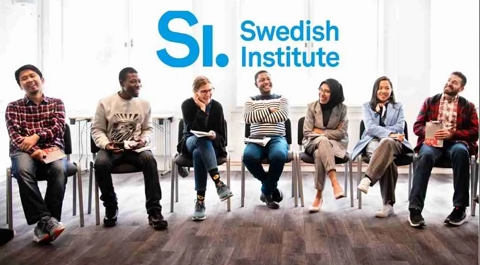 Each year, the Swedish Institute offers a number of fully-funded Swedish Institute International Scholarships aimed at supporting Global Professionals. This program only available for students from 42 selected countries who wish to pursue master's degree in Sweden.
Scholarship Description
The Swedish Institute International Scholarships aims to develop future global leaders that will contribute to the United Nations 2030 Agenda for Sustainable Development and contribute to a positive and sustainable development in their home countries and region.
The program is funded by the Ministry of Foreign Affairs. It offers you a unique opportunity to develop both professionally and academically, experience Swedish society and culture, and build a long-lasting relationship with Sweden and other scholarship holders. Usually 4-6% of the applicants are awarded a Global Professionals scholarship.
Award Value
The Swedish Institute International Scholarships cover all of the relevant expenses.
Level and Area of Studies
Master's degree in any field.
Place of study
At any accredited institution in Sweden.
Eligibility Criteria
All eligible candidates for the Swedish Institute International Scholarships must be:
Be a citizen of one of the 41 countries that is eligible for the SI Scholarship for Global Professionals – Bangladesh; Bolivia; Brazil; Cambodia; Cameroon; Colombia; Ecuador; Egypt; Ethiopia; Gambia; Ghana; Guatemala; Honduras; Indonesia; Jordan; Kenya; Liberia; Malawi; Morocco; Myanmar (Burma); Nepal; Nigeria; Pakistan; Peru; Philippines; Rwanda; Sri Lanka; Sudan; Tanzania; Tunisia; Uganda; Vietnam; Zambia; Zimbabwe; Armenia; Azerbaijan; Belarus; Georgia; Moldova; Russian Federation; Turkey or Ukraine;
Apply for a master's programme that is eligible for the SI scholarship;
Be liable to pay tuition fees at University Admissions;
Have demonstrated work experience;
Also Check:  Karolinska Institutet Global Master's Scholarships to Study in Sweden
Application Procedure
Please see the detailed instructions and application procedure at the link below to apply for the Swedish Institute International Scholarships.
Submission Deadline
Available between 12th – 28th of February yearly.