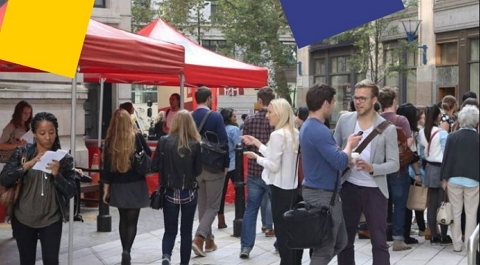 Applications for the Standard Bank Africa Chairman's Scholarships are now open to gifted students from the operational bases of the Standard Bank Group, and who are also having financial needs to pursue their Graduate studies. The scholarships which are fully funded to the London School of Economics in the United Kingdom offers a monthly stipend of £21,000 for living costs.
Scholarship Description
The LSE is offering three Standard Bank Africa Chairman's Scholarships for the 2023/24 session. These scholarships are generously funded by Standard Bank Group, are meant to support academically gifted students who do not have the financial means to pursue further studies of this nature.
The successful candidates will need to demonstrate a combination of exceptional academic merit and financial need.
Award Value
There are three scholarships which will provide the cost of full tuition fees for the eligible programmes and provide a maintenance stipend of £21,000 for living costs.
See Also: Paris-Saclay International Master's Scholarships
Level and Areas of Study
Master's programmes in various disciplines listed in the eligibility section.
Place of Study
The London School of Economics. UK.
Eligibility Criteria
The Standard Bank Africa Chairman's Scholarships are for offer holders on the following LSE master's programmes:
MSc in Accounting and Finance
MSc in Behavioural Science
MSc in Data Science
MSc in Economics and Management
MSc in Economics and Philosophy
MSc in Environment and Development
MSc in Environmental Economics and Climate Change
MSc in Finance (full-time)
MSc in Finance and Private Equity
MSc in Financial Mathematics
MSc in Global Health Policy
MSc in Local Economic Development
MSc in Management and Strategy
MSc in Management Information Systems and Digital Innovation
MSc in Real Estate Economics and Finance
MSc in Risk and Finance
MSc in Social Innovation and Entrepreneurship
MSc in Urbanisation and Development
Eligible applicants must reside in or be citizens of one of Standard Bank's African operating countries.
Also: Check: LSE Christina and Alan McDonald Graduate Scholarship Program in UK
Application Procedure
To apply for this Standard Bank Africa Chairman's Scholarships and other LSE scholarships with the same application process, you must have:
Applied for admission to study at LSE; see How to apply.
Submitted the LSE Graduate Financial Support Application (including Section G: Personal Statement) accessed via the Graduate Application Tracker.
Received an offer of admission (conditional or unconditional).
By 27 April 2023 at 5pm (UK time GMT+1).
Successful applicants will be emailed throughout May, June and July 2023. Please ensure that the domain name – lse.ac.uk – is added to your safe senders list and routinely check your junk/spam folders.