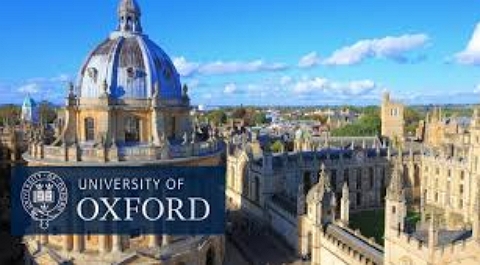 Scholars from across the Globe who intend to pursue MBA degree can now apply for the Skoll Scholarship at Oxford University for International Students. The scholarship opportunity provides full funding which includes living stipend for successful candidates to take them through the MBA degree Program. Application for this offer is ongoing.
Scholarship Details
The Skoll Scholarship is a competitive scholarship for incoming MBA students to Saïd Business School, University of Oxford, who pursue entrepreneurial solutions for urgent social and environmental challenges. The Scholarship covers the full course fees for the MBA programme, as well as partial living expenses.
Oxford University has a rich tradition of developing leaders. The MBA programme builds on this legacy, providing you with a solid foundation in core business principles while developing a broadened mindset and understanding of the role of business in society.
See Also: Africa Initiative for Governance (AIG) Scholarships at University of Oxford
Award Benefits
The Skoll Scholarship at Oxford University for International Students is fully funded to the UK.
Level and Areas of Study
The scholarship offer is for MBA degree study.
Place of Study
The scholarship program will take place at Oxford University in UK.
Eligibility Criteria
To meet the eligibility conditions for the Skoll Scholarship at Oxford University, applicants must:
Have identified opportunities and taken action in order to make positive social impact.
Have spent preferably at least 3 years driving change through entrepreneurial approaches.
Demonstrate the outcomes and impact of your entrepreneurial action.
Show their impact addresses unjust systems and practises in your area of work.
Possess personal qualities of a social entrepreneur.
Demonstrate why business education is essential in helping to develop your work/impact at this stage.
Show that the cost of the programme is a significant financial burden.
Demonstrate the need for the Scholarship.
Check Also: Intra-Africa  Mobility Scholarships 3rd Call for Applications
Application Procedure
To apply for the Skoll Scholarship online, interested applicants should follow these steps:
Connect to register your interest in the Scholarship and make sure you're kept up to date with announcements about upcoming deadlines.
Apply for the Oxford MBA programme directly to Saïd Business School. You need to do this during stages 1, 2 or 3 of the MBA admissions process.
As part of your MBA application, upload your answers to the Skoll Scholarship essay questions and submit your MBA application! You'll find the Scholarship essay questions under the "Funding" section of the MBA application. We would advise that you allow yourself about 1-weeks' time to answer the Skoll Scholarship essay questions.
Submission Deadline: Application window for this scholarship offer is open until January 4.