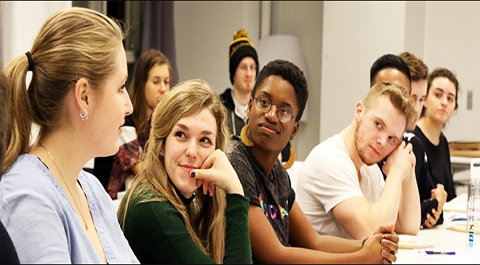 Applications for the Ramboll Scholarship Program are now accepted. This program is open to full-time master's students at any Danish University to go on scholarship a semester abroad. The scholarship is only eligible for students studying Engineering, Natural Science, Political Science, Economics or Architecture.
Scholarship Description
The Ramboll Scholarship is made available to outstanding full-time students from any country studying at any Danish university. The application period usually runs from 1 March to 1 July yearly. The Ramboll Scholarships, valued at DKK 25,000 each is granted to three highly talented students who are going to study abroad.
Award Value
The value of the Ramboll Scholarship are valued at DKK 25,000 each.
See Also: Fully Funded French Government Scholarships
Level and Area of Studies
Master's degree in Engineering, Natural Science, Political Science, Economics or Architecture.
Place of Study
The study will be taken at any university abroad or outside Denmark.
Eligibility Criteria
To be eligible to be granted a Ramboll Scholarship you must meet the following criteria:
You are studying on a Master's level within Engineering, Natural Science, Political Science, Economics or Architecture.
You are studying to become a Diploma Engineer and are on your 4-7th semester.
You are a full-time student at a Danish University and are going on a semester abroad.
You agree to send Ramboll video travel updates during your stay abroad.
Applicants Nationality
There is no nationality restriction, but applicants must be enrolling or currently pursuing education at Danish university.
Check Also: Katoni Scholarship Program in Cultural Areas
Application Procedure
All applications for Ramboll Scholarship must be processed through the online application system. Applications sent by mail or e-mail are not accepted.
Your application must be written in English, and the following documents must be enclosed in your application:
Motivation letter (your motivations for studying abroad with the Ramboll Scholarship).
Curriculum Vitae.
A budget for your study abroad providing a full overview of income and expenses related to your stay.
Diploma or complete grade transcript.
Documentation of acceptance to your host university and starting date.
Documentation that your home university will give you credit points for the courses you plan to enroll in.
Statements from professors or other relevant references if available.
Submission Deadline
The due date for Ramboll Scholarship application is July 1, yearly.