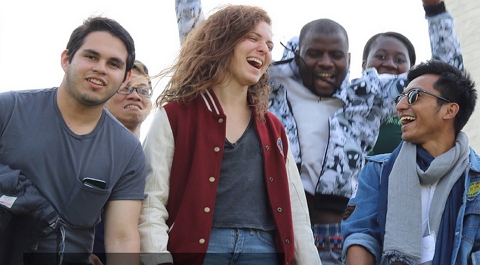 Applications for the Polish Government Scholarship are invited from international students from developing countries who are seeking to study abroad. A scholarship worth of AUD $10,000 plus flight ticket is to be given to the awardees. Interested applicants are urged to apply before the deadline.
Scholarship Details
The Polish Government Scholarship is granted by the Ministry of Science and Higher Education through the Bureau for Academic Recognition and International Exchange within bilateral agreements. An annual number of scholarships is limited and specified by bilateral agreements. The scholarship is awarded for the whole period of the chosen cycle of study. It may also be granted for a period shorter than the academic year.
Check Also: Top-Paid Scholarships in Canada for International Students
Award Benefits
Australian Dollars $10,000
Flight Ticket
Living Stipend
Accommodation
Level and Areas of Study
The program is for undergraduate and postgraduate studies in diverse fields.
Place of Study
The scholarship is to take place at Jan Dlugosz University in Czestochowa, Poland.
Eligibility Criteria
To be eligible for Polish Government Scholarship, applicants must:
Be international students from eligible countries.
Not have Polish Citizenship and have not applied.
be planning to start second-cycle studies or a preparatory course in the academic year 2023/2024.
Have not obtained a diploma of completion of second-cycle studies or long-cycle master's studies. If applicant's country of origin has no system of two-cycle studies, candidates with a diploma of master's studies or equivalent shall be admitted.
Have a documented knowledge of the Polish language.
Have minimum at A2 Level, in case if applicant is planning to start the one-year preparatory course and afterwards continuing education at the second-degree studies in Polish Language.
Have minimum at the B1 in case if applicant is planning to start the second-cycle studies in Polish Language without the one-year preparatory course.
English Language minimum at B2 Level in case if applicant is planning to start studies in English Language.
See Also: Global UGRAD Program to Study in USA
Application Procedure
Interested applicants for the Polish Government Scholarship should apply online for this program.
Candidates are to submit application in electronic form ONLY in the Agency's ICT System.
The submission deadline for this offer is not stated.