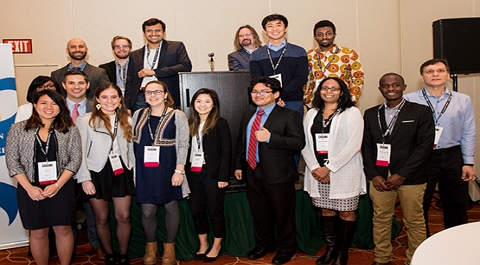 PDRI-DevLab Visiting Fellowship Program invites applications from Sub-Saharan African Scholars interested in deepening their skills in quantitative social science, developing collaborative research projects, and building their academic networks, to apply for a semester-long fellowship at the University of Pennsylvania. The scholars are to receive stipends and other benefits. The application window closes by mid-December.
Program Details
The Penn Development Research Initiative (PDRI) / DevLab@Penn is committed to building capacity for rigorous research on pressing policy challenges facing low- and middle-income countries, by providing training and research opportunities for emerging researchers.
Visiting fellows will have the opportunity to audit doctoral-level classes, carry out independent research, present their research, receive mentorship from faculty, and launch collaborative research partnerships with Penn faculty and graduate students.
See Also: AfOx Visiting Fellowship Program for African Students in UK
Fellowship Benefits
The PDRI-DevLab Program for African Scholars provide a total level support of approximately $1,500 including:
Costs of room and board
Health insurance
Monthly stipend
Visa fees
Round-trip economy airfare
Level and Areas of Study
The opportunity is for PhD Scholars across various disciplines.
Place of Study
The fellowship will be held at the University of Pennsylvania in USA.
Eligibility Criteria
To be eligible for PDRI-DevLab Visiting Fellowship Program, candidates are expected to meet the following conditions:
Be a national of a Sub-Saharan African country (following the World Bank regional classification for Sub-Saharan Africa) and be fluent in English
Have completed a PhD within the last 8 years, or be enrolled in a PhD program in political science, economics, statistics, sociology, education, epidemiology/public health, or another social science discipline;
Have a current affiliation with a research institution, university or other research organization in Sub-Saharan Africa, preferably one that supports policy-relevant, quantitative social science research;
Plan to return to a research institute in Sub-Saharan Africa after the fellowship.
Female applicants are strongly encouraged to apply.
Check Also: Acumen East Africa Fellowship for Emerging Leaders
Application Procedure
Applicants for the PDRI-DevLab Program for African Scholars are to complete an online application and submit the following required documents:
Personal Statement
Curriculum Vitae/Resume
Research Proposal
Evidence of Leave Approval
Transcript
Names of two references
Working paper or publication (optional)

Submission Deadline: December 13.