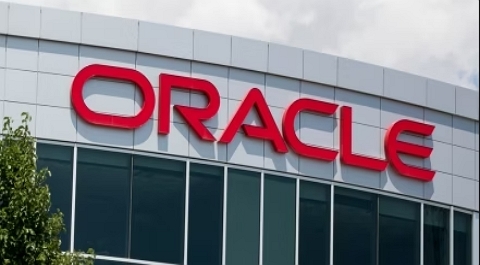 The Oracle Veteran Internship Program is sponsored by Oracle as an internship and integration program that exposes transitioning military veterans and Military Spouses new to the corporate culture, provides hands-on job-skill training and experience, and offers enhanced professional and personal development. At Oracle, we are committed to the development and professional growth of our veterans and military spouses.
Scholarship Description
Oracle Veteran Internship Program: At Oracle, we are committed to the development and professional growth of our veterans and military spouses. Our paid intern program is specifically designed to aid military veterans injured during training missions and military campaigns worldwide and active-duty military spouses new to the corporate sector in their transition to a career in the private or public sector.
Veterans and Military Spouses accepted into our program will work closely with corporate leadership, military veteran coaches and HR professionals to help prepare for a successful transition. Interns will engage in on-the-job training and professional development in fields such as information technology, technical/systems consulting, technical support, facilities, finance, human resources, logistics, marketing, sales or developmental training in sales or for customer support (as available).
We are in the process of transforming lead management globally to significantly increase efficiency by re-thinking processes, technology, reporting, operations and talent development; and therefore, we're looking for a statistician to join the Technology and Innovation team.
As the Oracle Veteran Intern – GLM Statistician Analyst, you will be responsible for supporting Global Lead Management's goal to transform customer experience and business development representative productivity. You will be part of a passionate, highly collaborative team and have the opportunity to make a significant business impact working on high-profile projects.
Benefits
Oracle Veteran Internship Program hourly wage is $25 per hour. This is a 40 hour per week position.
Eligibility Criteria
You are a leader, and a team player with who is passionate about statistical analysis, data analysis, or quantitative-focused market research.
You are looking to gain experience working and collaborating with cross-functional global teams.
A problem solver and idea generator, you have experience with survey design and quantitative analysis.
Have ability to translate complex datasets and analytical processes into easy-to-comprehend insights for our clients and employees.
Able to tackle ambiguity and challenges with a data focused solution-oriented mindset.
Proficiency in Excel for excellent ability to analysis data.
Required Skills and Experience:
US Veteran transitioning from active service or Military Spouse new to corporate experience preferred.
BS degree or equivalent experience relevant to functional area in Business, Economics, Finance, Statistics, Computer Science, Mathematics or related field preferred, including assisting with:
Previous customer research experience, ideally in marketing, sales, and support processes.
Demonstrated proficiency with data collection, data relationship modeling, and statistical analysis.
Relevant experience professionally or education.
Process oriented, understand process flows and stakeholders, execute with precision.
Experience with technologies: Customer insight management platforms, Text/Sentiment analysis tools, Database and Sales Analytics, CRM support tools
Innovation starts with inclusion at Oracle. We are committed to creating a workplace where all kinds of people can be themselves and do their best work. It's when everyone's voice is heard and valued, that we are inspired to go beyond what's been done before. That's why we need people with diverse backgrounds, beliefs, and abilities to help us create the future, and are proud to be an affirmative-action equal opportunity employer.
Oracle is an Equal Employment Opportunity Employer. All qualified applicants will receive consideration for employment without regard to race, color, religion, sex, national origin, sexual orientation, gender identity, disability and protected veterans status, age, or any other characteristic protected by law. Oracle will consider for employment qualified applicants with arrest and conviction records pursuant to applicable law.