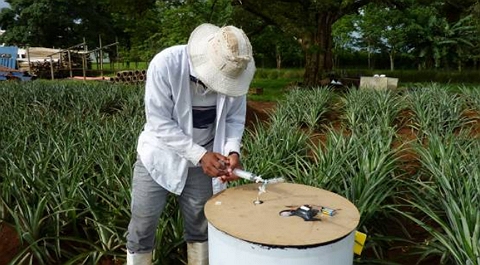 The New Zealand GRA Doctoral Scholarships is now on offer to students from developing countries who wish to pursue a Doctor of Philosophy (PhD) degree in the greenhouse gas related fields. The awardees of this scholarship will be fully funded to New Zealand. Interested students should send forward their applications before October.
Scholarship Description
New Zealand in support of the Global Research Alliance (GRA) on Agricultural Greenhouse Gases offers the opportunity to students from developing countries to come to New Zealand to work on research projects related to agricultural greenhouse gas mitigation.
For this special round, the PhD projects (4) aligned with the New Zealand research programmes have been selected as follows: Assessing soil carbon changes associated with land management and land use change; Long-term soil phosphorus fertilizer implications for soil nitrogen cycling and Greenhouse Gas emission; Plant and plant/microbiome traits impacting N2O emissions from soil; and Climate Neutral Farms (ClieNFarms).
Check Also: Rhodes Global Scholarship to study in Oxford, UK
Award Benefits
This scholarship opportunity is fully funded to New Zealand. Benefits include travel costs, accommodation, feeding, internet, health insurance plus other living and learning expenses.
Level and Area of Study
The programme is for PhD degree study in fields related to agricultural greenhouse gas mitigation.
Place of Study
The scholarship programme will take place in New Zealand.
Eligibility Criteria
To be eligible for New Zealand GRA Doctoral Scholarships, the following conditions are required:
Applicants must be willing to conduct their PhD study in New Zealand.
Applicants must not be citizens or permanent residents in New Zealand or Australia.
Applicants must be from a developing country.
Applicants must hold a Bachelor's and/or Master's degree from any recognized University.
Meet the requirements to enroll for a PhD programme at a selected University in New Zealand.
See Also: Link Foundation Energy Fellowships in U.S. and Canada
Application Procedure
Applicants should provide the following information and submit the required documents (PDF only) to the application portal:
Evidence for every country for which you hold citizenship.
Academic transcripts, grading scale and certificate of completion from previous University.
Evidence of provisional admission at the selected university.
One-page motivation letter explaining why you would be the best candidate for the selected project
CV (max. of two pages).
Names and emails of two referees.
Submission Deadline: Applications for this scholarship opportunity will be closed after September 30.