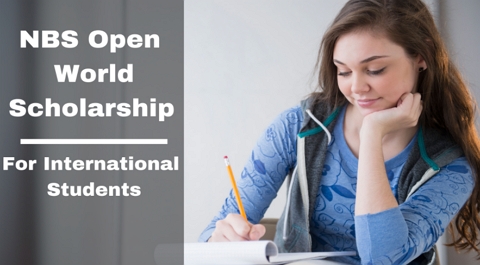 Norwich Business School is glad to announce the NBS Open World Scholarship Program. This call is intended to students graduating from any overseas institution wishing to take an MSc in Norwich Business School in September. To apply, all required materials must be submitted no later than 31st May every year.
Value and Tenure
The value of the award will be £4000 and is payable as a reduction of tuition fee. The duration of the award is one year.
Level and Area of Studies
MSc degree in business fields.
Place of Study
At Norwich Business School in UK.
Eligibility and Criteria
Graduates of any international (non-EU) institution
Degree with a classification of 2:1 (or international equivalent)
Complete application for the MSc course submitted by the deadline
Applicants' Nationality
This Open World Scholarship Program is open to international students.
Application Instruction
To be considered, eligible applicants should submit a 250 word statement to nbs.pgt.admiss@uea.ac.uk answering the following question:
How does the course you have applied for help you achieve your career goals and how would your experiences and interests aid the learning of the cohort as a whole?
Submission Deadline
31 May every year.