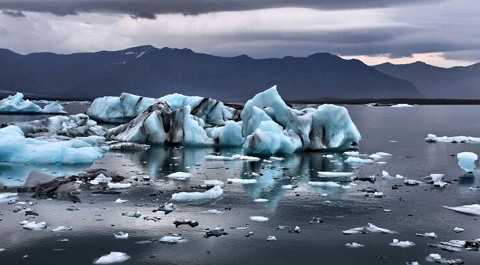 The French Government calls for applications for its MOPGA Scholarship Programme from young international researchers working on topics related to climate change and environment. The program includes the benefits of monthly allowance of 2,500 Euros, moving allowance and health insurance support. Interested candidates should opt in before the application deadline.
Program Details
This sixth Make Our Planet Great Again (MOPGA) call for applications is intended to welcome young researchers wishing to carry out their research in France. The program is funded by the French Ministry for Europe and Foreign Affairs, in collaboration with the French Ministry for Higher Education and Research, and implemented by Campus France.
The 12-month period MOPGA Visiting Fellowship Program for Young Researchers will support researchers working on climate change issues. Five broad themes are eligible:
Earth systems.
Climate change and sustainability.
Easy transition.
Societal challenges on environmental issues.
Human, animal and ecosystem health as part as a "one health" approach.
See Also: Fully Funded French Government Scholarships
Program Benefits
The French Government MOPGA Programme provides the following:
Monthly allowance of

€

2,500
Moving allowance of

€500

Social security coverage support
Support for health insurance
Level and Areas of Study
The offer is for young researchers in areas of climate change and environment.
Place of Study
The program will be held at institutions in France.
Eligibility Criteria
To be eligible for the MOPGA Scholarship Programme, applicants are required to meet the following conditions:
having a doctoral degree for less than 5 years.
being exclusively of foreign nationality.
not have resided in France after September 1st (for more than 90 days).
Check Also: International Climate Protection for Developing Countries, Germany
Application Procedure
Applicants for the French Government MOPGA Programme should prepare their proposals for the research project according to the format:
Research project title
Keywords (6)
Abstract (2,000 characters max)
Context and Motivation (2,000 char. max)
Scientific objectives (2,000 char. max)
Methodology and Timeline (4,500 char. max)
Project position in relation to MOPGA scientific domain (2,000 char. max)
Collaborations/impacts for the candidate's country of residence in relation to the research project proposal (2,000 char. max)
Required Documents for the MOPGA Scholarship Programme are:
CV including list of publications (4 pages max)
PhD diploma (certificate)
CV of your research supervisor in the French host institution (2 pages max)
Support letter from the French host institution
Letters of recommendation (max. of 3)
Passport (or proof of ID)
Submission Deadline: January 16.