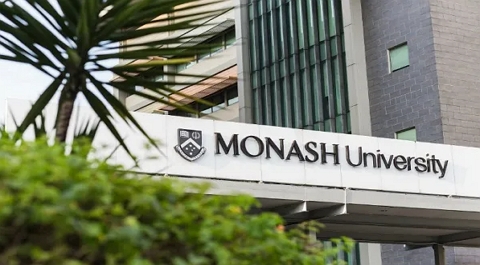 Monash University now invites international undergraduate and postgraduate students to apply for the Monash International Merit Scholarships. Every year, 31 best applicants will be selected to receive up to $50,000 in total/students for 5 years.
Scholarship Description
Monash University annually provides a number of scholarship programs including the Monash International Merit Scholarships for Highly talented international students who wish to pursue an undergraduate or postgraduate degree at Monash University.
See Also: Adelaide Graduate Scholarships International (ASI Scholarship), Australia
Scholarship Value
$10,000 for a full time study load (48 credit points) is paid per year until the minimum number of points for your degree are completed.
Level and Area of Studies
Undergraduate and postgraduate studies in all available subjects.
Place of Study
Monash University in Australia.
Eligibility and Criteria
Eligible applicants must be:
International student.
Commencing students with a full Monash course offer or continuing students, and,
Undertaking a full time undergraduate or postgraduate (coursework).
Applicants' Nationality
International students are welcome to apply.
Application Instruction
All candidates should apply for a course of study at the university first. In addition you need to submit a separate application for this scholarship by the deadline.
Check Also: Australia Research Training Program (RTP)
Submission Deadline
– Round one: 15 October.
– Round two: 15 November.
– Round three: 15 January.
– Round four: 15 March.
– Round five: 15 April.
– Round six: 15 May.