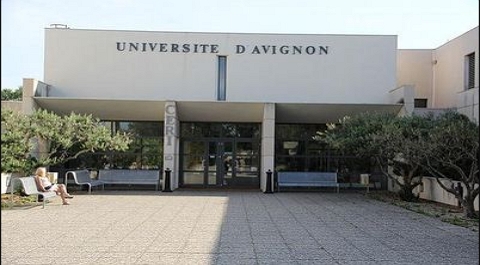 The Mistral Scholarships program to study in France is inviting applications from foreign students intending to pursue their postgraduate studies in France to consider Avignon University. The program is fully funded, no tuition fees and total award value up to 6 000 euros for each year.
Scholarship Description
The Mistral Scholarships program to study in France is packaged for high-level foreign students seeking for a higher education institution abroad in France and may wish to pursue their studies at Avignon University for a Master's degree.
The Avignon University, created in 1303 is a French multidisciplinary public university located in Avignon, Vaucluse, in the Provence-Alpes-Côte d'Azur region, and one of the oldest French universities. The programs available ranges from the fields of humanities and social sciences, to arts, literature and languages, law, economics and management as well as science, technology, and health.
Award Benefits
Awardees of Mistral scholarships are exempted from tuition fees at Avignon University. The total amount of the Mistral scholarship award is about 6 000 euros for per year, but paid in installments.
Eligibility Criteria
To be selected for Mistral Scholarships at Avignon University students must meet the following eligibility criteria:
Be enrolled in a higher education institution abroad at the time of application.
Have an excellent academic record and meet the academic and linguistic criteria set by the pedagogical team of the program concerned at the University of Avignon.
Must not have interrupted your studies for more than one year.
Apply for a Master 1 or 2 degree at Avignon University for the academic year.
Not already residing in France.
Be under the age of 28 as of October of the application year.
Have never applied for a Mistral Excellence Scholarships (except in the case of a renewal).
Not benefiting from another scholarship for the course applied for. Where a student obtains a scholarship besides the Mistral scholarship, the applicant must inform Avignon University as soon as possible and renounce the Mistral scholarship.
Master's Programs available at Avignon University: Each of the faculties has its list of programs. Candidates should please check up for further information on the official application page.
Humanities and Social Sciences:
Law, Economics, Management:
Arts and Languages:
Science, Technology, Health:
Application Procedure
Applications are made online and the required documents must be in digital format in a single PDF.
Applicants from countries with a CEF procedure must first create a CEF electronic file before applying for a Mistral scholarship. Applicants from other countries send their applications directly to Avignon University.
For CEF candidates, the applicant must contact the Campus France space in his/her country of origin: https://www.campusfrance.org/fr/espaces. He/she must indicate as first choice the Master's degree of Avignon University for which he/she is applying for a Mistral scholarship.
The application form as well as the CV and cover letter must be written in French. The other documents must be in French or, failing that, in English. The absence of a single document will result in the rejection of the application.
Please check up for the list of required documents on the official application page. Applications received after the deadline, incomplete, or sent in another form or by a different route than the one indicated are inadmissible and will not be processed.