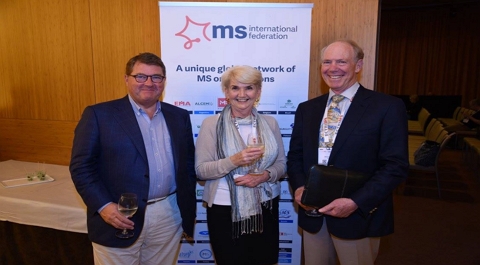 MS International Federation annually invites potential young researchers from developing countries to apply to the McDonald Fellowships. The selected applicants will be given opportunity to travel to well known research institutions and work with experienced researchers. In addition, the fellows will be awarded a two-year research grant funding up to £30,000 per year, plus other benefits.
Fellowship Description
Professor McDonald had a monumental impact on Multiple Sclerosis research, treatment and understanding, providing invaluable breakthroughs in the field. He was a member of the MS International Federation's International medical and scientific board from 1980 and its chairman from 1999 to 2003. This Fellowship is previously known as the Du Pré.
Fellowship Value
The McDonald Fellowships consist of a two-year grant, around UK £30,000 per year, to cover travel and living costs, and an additional contribution of UK £2,000 per year to the host institution.
See Also: Impact Scholarships at University College London, UK
Level and Area of Studies
PhD / MD in areas relevant to Multiple Sclerosis.
Place of Study
The McDonald Fellowships is sponsored by Multiple Sclerosis (MS) International Federation and can be conducted in UK
Eligibility and Criteria
Before you apply, please ensure that you are qualified person according to the following criteria:
Candidates must be under 35 at the time of application and must be citizens of an emerging country (all countries with lower middle or upper middle income) as defined by the World Bank.
Candidates must be working or studying in an emerging country at the time of nomination or working or studying in another country on a project which started within the six months prior to nomination or studying in another country on a project supported by an MS International Federation grant.
The candidate's focus of research should be an area of neuroscience relevant to MS. The research should be in an area that makes it likely that the studies and expertise can be transferred to the candidate's home country.
Applicants' Nationality
The target groups of this McDonald Fellowships are those coming from developing countries.
Also Check: Karolinska Instituet Global Master's Scholarships to Study in Sweden
Application Procedure
Students should email the nomination form and accompanying documents. Before nomination, candidates need to have identified a suitable project and discussed their involvement with the project supervisor of the institution.
Submission Deadline
30 June yearly.