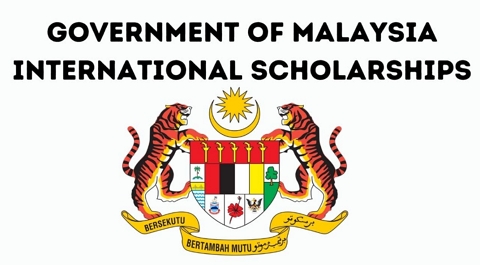 The Malaysian Government is inviting applications from brilliant international graduates intending to pursue their Postgraduate Studies in Malaysia for the Malaysia International Scholarships (MIS). The studies will be taken in leading Malaysian universities and higher education institution in any disciplines of the students' choice – at Master's and PhD levels.
Scholarship Description
The Malaysia International Scholarships (MIS) is an initiative by the Malaysian Government aimed at attracting brilliant minds from around the world to pursue their postgraduate studies in Malaysia. This scholarship is parallel with Malaysia's aspiration to emerge as one of the global centers of academic excellence by attracting, motivating and retaining talented human capital from abroad.
All interested international graduates with very outstanding academic and co-curricular backgrounds are welcome to apply for this Government funded scholarship to further their studies in leading Malaysian universities and higher education institutions. The students have the opportunity to enjoy Malaysian hospitality and a world-class higher education experience.
Also, the Malaysian Technical Cooperation Program (MTCP), established in 1980, is Malaysia's commitment to South-South Cooperation through the sharing of Malaysia's development experiences and expertise with other developing countries.
Award Benefits
This scholarship is limited to tuition fees and monthly living allowance of RM 1,500.00 per month.
Successful applicants are expected to independently arrange their travel to Malaysia.
All applicants are advised to check the expected living expenses in Malaysia.
See Also: Leipzig Global Studies – Joint MA and PhD Scholarships
Level and Areas of Studies
Candidate can apply for any accredited courses in any areas of study, but not including Medicine, Nursing, and Pharmacy.
Place of Studies
In leading Malaysian universities and higher education institutions. (Please see list of Universities on the Application page).
Eligibility Criteria
Applicants must fulfill the following criteria for their applications to considered:
Is not more than 40 and 45 years old at the time of application for Master and PhD levels respectively.
Possessing good academic qualifications:

Master's applicants: obtaining CGPA 3.0 / 2nd Class Upper (Honours) or higher at Bachelor's Degree level;
PhD applicants: obtaining CGPA 3.0 / excellent results at Masters level in course related to the intended study program.

Mastering good proficiency of English Language:

Obtaining band 6.0 or higher in IELTS; or
Obtaining a total score of 550 or higher in TOEFL paper-based test (PBT); or
Has obtained previous degree(s) with English used as the medium of instructions (evidence is a prerequisite).

Submitting a written research proposal with minimum of 1,000 words relevant to the intended field of studies.
---
Also Check:
---
Application Procedure
The call for application for the academic year 2022/2023 will be opened from 15th May 2022 until 15th June 2022, and 16th July for the MTCP category.
Application for MIS can be accessed on the online application system via the link on the official Application page.
Applicants must provide all the necessary information and have the compulsory documents (please see the Required Documents listed on the application page) scanned and saved in PDF format and later uploaded to the online application system.