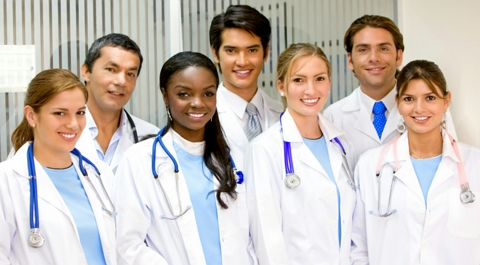 Studying Medicine & Dentistry in Canada is a costly journey as it is globally, hence the Medicine & Dentistry Scholarships in Canada to support students. Generally, Medical courses are more costly than other disciplines. Medical degrees in Canada takes 3 to 5 years, requiring that students have bachelor's degree before enrolling into medical universities in Canada.
Students with no background in Science will run medical courses for 5 years. Those with bachelor's degree in any field related to biology would have their medical courses' duration of 4 years.
MD (Medical Degree) obtained in Canada are very lucrative, and are internationally sellable degrees. You can practice medicine anywhere in the world, including USA. The postschool opportunities abound.
Scholarship Descriptions
Listed here are  some of the Medicine & Dentistry Scholarships in Canada, for permanent residents and international students to study in Canada:
See Also: Listed Entrance Scholarships in Canada
CALGARY'S CUMMING SCHOOL OF MEDICINE
The University of Calgary Faculty of Medicine is one of two medical schools in Alberta. The Cumming School of Medicine is Canada's research leader in brain and mental health, chronic diseases, and cardiovascular sciences.
ALBERTA'S FACULTY OF MEDICINE AND DENTISTRY
The Faculty of Medicine and Dentistry at University of Alberta, established in 1913, is one of the oldest medical schools in Western Canada. It is located in Edmonton, Alberta, Canada, having about 21 departments, two stand-alone divisions, 9 research groups, and 24 research centers and institutes.
BRITISH COLUMBIA'S FACULTY OF MEDICINE
The UBC Faculty of Medicine leads both the science and the practice of medicine. It ranks among the world's top medical schools with the fifth-largest MD enrollment in North America.
Across British Columbia, with more than 12,000 faculty and staff it trains the next generation of doctors and health care professionals, making remarkable discoveries, and also helps to create pathways to better health for our homes and communities globally.
MANITOBA'S MAX RADY COLLEGE OF MEDICINE
As Western Canada's first medical school, established in 1883, Max Rady College of Medicine is rich history of discovery, scholarship, clinician service and community engagement. It is Manitoba's only medical school with a mandate and great responsibility to serve the health-care needs of the communities across its province.
DALHOUSIE'S FACULTY OF MEDICINE
Dalhousie Medical School teaches scientific excellence and humanity in medicine, facilitates leading health research, influences social and health policy, and helps drive the regional economy.
NORTHERN ONTARIO SCHOOL OF MEDICINE
The Northern Ontario School of Medicine (NOSM) is an award-winning socially accountable medical school renowned for its innovative model of distributed, community-engaged education and research. NOSM relies on the commitment and expertise of the people and communities of Northern Ontario in educating health-care professionals to practice in indigenous, francophone, rural, remote and underserved communities, with a focus on diversity, inclusion, and advocacy for health equity.
TORONTO'S TEMERTY FACULTY OF MEDICINE
The Temerty Faculty of Medicine at the University of Toronto is at the center of North America's largest biomedical research, education and clinical care networks. The Temerty Faculty of Medicine offers unparalleled opportunities in Canada's most dynamic city for more than 9,000 faculty and staff and 7,000 learners at all levels. It has nine fully affiliated research-intensive hospitals and dozens of community and clinical care sites.
Being the first and largest bilingual faculty of medicine in Canada, the Ottawa Faculty of Medicine offers a competitive and dynamic education and learning environment.
With its state-of-the art facilities and specialized institutions, it is a national leader in medical education and research intensity, and rank among the top faculties of medicine in the world for clinical medicine, public health, and research impact.
MCMASTER'S MICHAEL G. DEGROOTE SCHOOL OF MEDICINE
This School of Medicine, established in 1966 and renamed in 2004. It offers major programs in undergraduate, postgraduate and graduate medical education, operating its academic program on an 11 months-a-year basis, qualifying students for the MD degree at the end of the third academic year.
The three-year program in Medicine uses a problem-based approach to learning applied throughout the physician's career. The components have been organized in sequential blocks with early exposure to patients and case management.
NEWFOUNDLAND'S FACULTY OF MEDICINE
The faculty offers postgraduate training programs in anatomical pathology; anesthesia; diagnostic radiology; general surgery; internal medicine and subspecialties medical oncology and nephrology; neurology; obstetrics/gynecology; orthopedic surgery; pediatrics; psychiatry; and family medicine with enhanced skills in emergency medicine.
SCHULICH SCHOOL OF MEDICINE AND DENTISTRY
The Schulich School of Medicine & Dentistry at Western University has a long tradition of excellence. The medical school founded in 1881 and the dental school formed in 1964, the Schulich Medicine & Dentistry is of today a leading Canadian center of outstanding education and research, shaping health care for the next generation.
MONTRÉAL'S FACULTY OF MEDICINE
A world-renowned institution, a leader in research, the Faculty of Medicine offers one of the widest choices of health training in Canada.
The McGill is one of the top medical schools in North America and enjoys international reputation for excellence in teaching, clinical training and research. The McGill Faculty of Medicine offers a joint program for a combined MD-PhD degree in addition to its undergraduate MDCM medical degree.
The Queen's School of Medicine is a unit of the Faculty of Health Sciences at Queen's University at Kingston responsible for research, as well as undergraduate and graduate education in Medicine. The educational program leading to the MD degree is central to the purpose of the faculty.
The Faculté de médecine is one of four medical schools in Quebec. The faculty is part of the Université Laval and is located in Quebec City.
SHERBROOKE'S FACULTY OF MEDICINE AND HEALTH SCIENCES
The Faculty of Medicine and Health Sciences (FMSS) of the University of Sherbrooke stands out for its exceptional work and study environment. It integrates a faculty of medicine and a university hospital in one place, and offers more than 100 study programs in Sherbrooke, Longueuil, Saguenay and Moncton, aligning with the needs of the communities it operates in.
SASKATCHEWAN'S COLLEGE OF MEDICINE
The University of Saskatchewan College of Medicine serves the people of Saskatchewan by producing outstanding clinical practitioners, generates new knowledge and facilitates improved patient outcomes.
Explore these opportunities of Medicine & Dentistry Scholarships in Canada to aid your study journey.