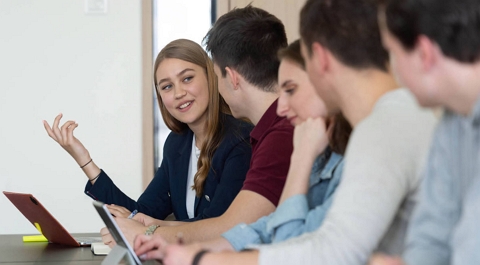 The International Centre for Tax and Development (ICTD) PhD Scholarships is open to applicants from developing countries who seek mentorship in their financial career. Successful students will receive full scholarship benefits and join the ICTD team and networks. Interested students are encouraged to apply before the deadline.
Scholarships Details
The International Centre for Tax and Development (ICTD) is a research centre aiming to improve tax policy and administration in lower-income countries through collaborative research and engagement. The ICTD's primary base is the Institute of Development Studies (IDS), at the University of Sussex in Brighton (UK). The ICTD is funded by the British and Norwegian governments and by the Bill & Melinda Gates Foundation.
In addition to financial support, successful applicants will be fully embedded in the ICTD team and networks. As such, they are expected to play an active role in the life of the Centre, for example by participating in team and research meetings, external events, and by contributing to blogs or papers for ICTD publications series.
Check Also: Afreximbank Internship Programme for Young Africans (Fully Funded)
Award Benefits
Students will receive full scholarships including university fees, a stipend in line with UK research council funding (currently 17,668 GBP per year), and other benefits such as funds to attend conferences, to cover visa costs and part of relocation expenses.
Level and Areas of Study
The awards are for PhD students in the areas of taxation and related financial developments.
Place of Study
The programme is to take place at the University of Sussex in Brighton, United Kingdom.
Eligibility Criteria
To be eligible for International Centre for Tax and Development (ICTD) PhD Scholarships for Developing Countries, the following are required:
PhD projects should focus on taxation in African and/or south Asian countries. Within the broad area, candidates can focus on any issue of their own interest.
While projects do not need to fall within one of our existing research programmes, candidates may find it helpful to review the research portfolio of the ICTD and its individual Fellows on the ICTD website. The ICTD is a multidisciplinary centre: as such, suitable proposals can take any disciplinary or interdisciplinary approach, including those coming from economics, political science, anthropology, amongst others. We expect this scholarship to be very competitive.
Applications will be evaluated on the basis of: academic quality of the research proposal, candidates' profiles including skills and experience, and fit with supervisors' and ICTD's research interests.
See Also: F A Hayek Scholarship in Economics or Political Science
Application Procedure
Applications for the ICTD scholarships should be submitted using the dedicated form by 15 March (deadline 23.59 BST).
Applicants are not required to have submitted an application for a PhD place at the University of Sussex before applying for the ICTD scholarship, nor to have identified a potential supervisor.
Shortlisted candidates will be encouraged to do so between 31 March and 8 May.