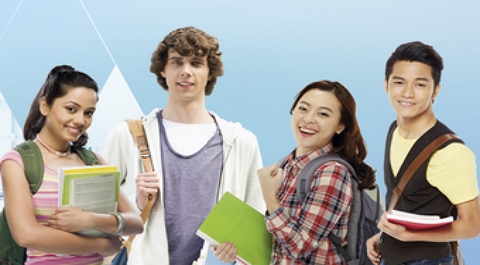 Applications for Hong Kong PhD Fellowship Scheme are invited from students across the globe with high level academic performance who wish to further studies in their respective fields. The candidates are to be granted full scholarships to China for the study. Interested students should apply before the deadline.
Program Details
Established by the Research Grants Council (RGC) of Hong Kong in 2009, the Hong Kong PhD Fellowship Scheme (HKPFS) aims at attracting the best and brightest students in the world to pursue their PhD studies in Hong Kong's universities.The Fellowship Scheme grants 300 to students across the World based on excellent academic records.
The relevant fields of study include:
Sciences
Medicine
Engineering and Technology
Humanities
Social Sciences
Business Studies
See Also: Top International Scholarships to Study in Japan (Fully Funded)
Award Value:
Annual stipend of HK$331,200 (approximately US$42,460) per awardee up to three years.
Conference and research-related travel allowance of HK$13,800 (approximately US$1,760) per fellow.
Additional support to be provided by the university if program exceeds three years.
No prior work experience is required.
Level and Areas of Study
The Scheme is for a PhD degree study in numerous disciplines.
Place of Study
The degree programme is to take place in top learning institutions in Hong Kong.
Eligibility Criteria
The following conditions are needed for applicants to be qualified for Hong Kong PhD Fellowship Scheme:
Candidates can be from any nationality.
Candidates must be new full-time PhD student.
Candidates must prove medium of university education was conducted in English Language.
Candidates whose prior medium of education was not in English must provide English Proficiency Certificate.
Candidates who are not new PhD students can only apply for this fellowship if they get admission into other new full-time PhD programs.
Candidates must choose from the given list of universities (8).
Check Also: Freeman Foundation International Fellowship Grant in Asia
Application Procedure
Eligible candidates should first make an Initial Application online through the Hong Kong PhD Fellowship Scheme Electronic System (HKPFSES) to obtain an HKPFS Reference Number before submitting applications for PhD admission to their desired universities.
Applicants may choose up to two programmes/departments at one or two universities for PhD study. They should comply with the admission requirements of their selected universities and programmes.
As the deadlines for applications to some of the universities may immediately follow that of the Initial Application, candidates should submit initial applications as early as possible to ensure that they have sufficient time to submit applications to universities.
Submission Deadline: December 1.