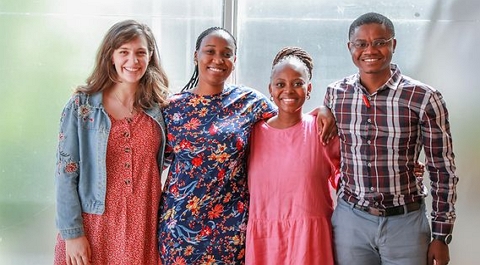 Applications are now open for the German Bundestag International Parliamentary Scholarships Scheme to applicants from southern African nations who are interested in politics and keen to make an active contribution to democracy and vibrant civil society. The fully-funded programme to Berlin in Germany comes with a monthly 500 Euros, related health, accident and personal liability insurance costs, accommodation and travel costs.  Application closes after September.
Scholarship Description
The International Parliamentary Scholarships (IPS) Programme is coordinated by the rapporteur group of the Commission of Internal Affairs set up by the German Bundestag's Council of Elders. The fully paid programme is intensive four-week experience in which selected participants will have the opportunity to gain first-hand experience of the German parliamentary system and and political decision-making processes.
The climax of the programme will be a one-week work placement in the office of a Member of the German Bundestag. For selected participants, the programme will start on January 1 and end January 31 in Berlin, Germany.
Check Also: UniSA Scholarships for International Students, Australia
Award Benefits
Monthly scholarship grant worth €500
Health, accident and personal liability insurance costs
Accommodation in an apartment complex
Travels costs to and from Berlin
Level and Areas of Study
Graduates in the fields of Democracy and Leadership.
Place of Study
The programme will take place at Berlin in Germany.
Eligibility Criteria
The applicants for the German Bundestag International Parliamentary Scholarships must:
Be citizens of one of the three participating countries: Botswana, Namibia and South Africa.
Be under the age of 30 before the start of the programme.
Have a university degree.
Have a very good knowledge of German.
Have interest in politics, and social/political commitment.
Pass the interview at the German Embassy in the participating country.
See Also: Trier University Scholarships for International Students, Germany
Application Procedure
Interested eligible applicants must send their fully completed application documents by email as a PDF-file. The PDF file name should consist of the applicant's surname followed by their other name(s). Applications must be mailed to the German mission in the applicant's home country.
The complete application must include the following documents:
Completed application form (provided on the website)
Evidence of sufficient knowledge of German
Copy of passport or ID card
Certified copy of University degree certificate
Recommendation letter in either German or English from a university professor or current employer
Submission Deadline: 30th September.