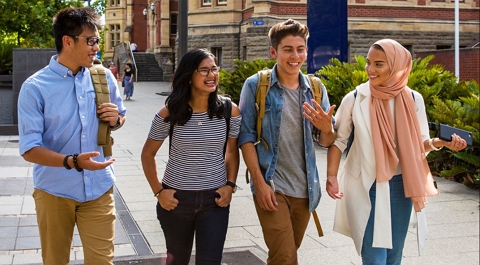 Applications are now open for the UniSA Scholarships for International Students at the University of South Australia. The University offers Fully Funded Scholarships to International students interested in taking their Master's Degree and Ph.D. Degree programs in any of their chosen faculties. UniSA is a Public University and highly ranked in Australia.
Scholarship Description
The University of South Australia through the UniSA Scholarships for International Students provides Research degree scholarships and other financial support opportunities listed here to international applicants. There are over 300 scholarships available for international students in all the faculties from Master's, PhD to Research programmes.
The University offers to international students' scholarships like International Research Tuition Scholarships, Research Training Programme (RTP), University's President Scholarships and many more generally grouped into:
University-Wide Scholarships
Area Specific Scholarships
Other Funding Opportunities
The full list will be seen in the official application page, with their respective Eligibility Criteria, Value and application dates. Where a year is not listed, the same date applies every year.
Award Benefits
The Scholarship is fully funded by the Government of Australia to the university to cover:
Living Allowance ($420 for Master, $840 for Doctoral)
Thesis Allowance
Sick Leave (Paid Leave)
Recreation Leave
Full Tuition Fee.
Overseas Student Health Cover(OSHC).
All living allowance scholarships are associated with a research project for full-time students.
Level and Level of Studies
Master's, PhD and Research Programmes in all Faculties.
Place of Study
University of South Australia.
Eligibility Criteria
Candidates must be international students wishing applying to:
Take a Research Degree at the University of South Australia.
A Master's, PhD degree or Postgraduate Research programme at the institution.
Any Academic Fields & Disciplines in the school.
Application Procedure
Students can apply to any Field offered at UniSA Scholarships for International Students page.
When applying to do a research degree, you will need to apply for a project (and associated scholarship if applicable) as listed on the Research projects page.
Applications for research projects and associated scholarships are made as part of the online application process.
Please check the English language requirements you will need to apply for a research degree.
International students with school-aged children: some types of scholarship/sponsorship will exempt you from paying tuition and administration fees for your children's public schooling.