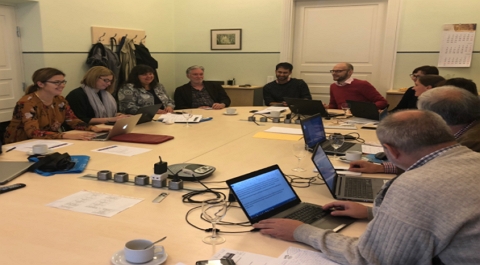 Are you a Computer Scientist seeking to further your studies in Europe? Then the Erasmus Mundus Big Data Masters Scholarships is now open for application to European and Non-European students to pursue their Big Data Management and Analytics with the study fund.
The Scholarships are a unique Joint Master's Degree in Big Data Management and Analytics (BDMA) that fully covers all of the data management and analytics aspects of Big Data (BD), built on top of Business Intelligence (BI) foundations, and complemented with horizontal skills. Self-funded students can also apply.
Scholarship Description
The Erasmus Mundus Big Data Masters Scholarships programme favours the integration of students into a network of specialists and researchers in Business Intelligence (BI) and Big Data (BD). The curriculum is jointly delivered by Université Libre de Bruxelles (ULB) in Belgium, Universitat Politècnica de Catalunya (UPC) in Spain, Technische Universiteit Eindhoven (TU/e) in the Netherlands, CentraleSupélec (CS) in France and Università degli Studi di Padova (UniPD) in Italy. Scholars from academic partners around the world and partners from leading industries in BI, private R&D companies, service companies, public research institutes, and public authorities will contribute to the programme by training students, providing computers, software, course material, job placement or internship perspectives, as well as financial support.
This consortium will prepare the graduates not only to answer today's professional challenges by a strong connection with the needs coming from the industry, but also to pursue their studies into doctorate programs, through strong connections with the researchers and innovators views.
Award Value
The scholarship is fully funded for students from Programme Countries comprising:
Participation costs up to 4,500 euros per year, with other additional costs to cover travel costs and subsistence costs.
The scholarship for students from Partner Countries also fully funded and comprises:
Participation costs up to 9,000 euros per year, and other additional cost to cover travel costs and subsistence costs.
Level and Area of Studies
Master in Information Technologies for Business Intelligence
Place of Studies
Scholarships can be taken in France, Spain, Netherlands, Germany or any other partner Universities
Eligibility Criteria
To apply to BDMA, candidates must meet the following eligibility criteria:
They have been awarded a Bachelor's degree (i.e., the equivalent of 180 ECTS) with a major in computer science, from an accredited university.
They must be able to demonstrate proficiency in English by means of an internationally recognised test equivalent to level B2 in the Common European Framework of Reference for Languages (CEFR).
Application Procedure
Please check the application page and read carefully to follow the required steps to apply.