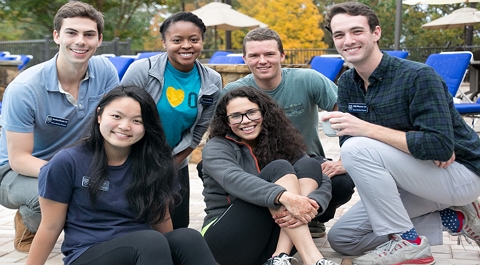 International Students from around the world who wish to study in USA are invited to send applications for the Emory University Scholar Programs. The awardees are to receive financial aid and other support towards their study.  Interested candidates should apply before the deadline.
Scholarship Details
Emory University offers partial to full merit-based scholarships as part of the Emory University Scholar Programs. Scholar programs are more than just merit scholarships. They empower students through resources and support to reach their full potential and make an impact on the university, Atlanta, and the world beyond.
When a student is eligible for both merit scholarships and financial aid, merit scholarships are awarded first. Students who apply for financial aid may also be eligible for need-based grants and loans if there is a remaining need beyond the merit scholarship award.
See Also: Falak Sufi Scholarship at New York University, USA
Award Value
The Emory University offers partial to full merit-based scholarships.
Level and Areas of Study
The scholarship offer is towards an undergraduate program in various fields.
Place of Study
The study will take place at Emory University in the USA.
Eligibility Criteria
To be considered eligible for the Emory University Scholarships, applicants must meet the following conditions:
All candidates, irrespective of nationality, can be considered for the scholarship.
Candidates must be applying for any of the three phases of admission at Emory University.
Check Also: James Rice Postgraduate Award at Australian National University
Application Procedure
To be considered for any and all scholar programs:
You must select one of the three admission decision plans (Early Decision I, Early Decision II, or Regular Decision). (Those applying Early Decision I must apply by November 1.)
You also must answer "yes" to the question on your application that says, "Do you wish to be considered for merit scholarships?"
Submission Deadline: Applicants are to submit all required application materials by 15th November.